I don't know about you, but I found the costumes in the blockbuster film Black Panther as enthralling as the action and plot. Oscar-nominated designer Ruth E. Carter is a legend in her field, having created the looks for some of our most memorable films, including School Daze, Malcolm X and What's Love Got to Do With It.
When we last caught up with Carter, it was just ahead of the premiere of the record-breaking Marvel movie—and with awards season once again rapidly approaching, we're hoping 2019 is the year she finally gets her due, after multiple nominations. Unsurprisingly, she's been in demand ever since, working on Kevin Costner's new series Yellowstone and Eddie Murphy's upcoming 1970s-era film, Dolemite Is My Name. But despite her busy schedule, Carter still found time for another chat with The Glow Up—and a flash project that could bring some of her costuming magic to you this Halloween—if you act today!
Teaming up with beverage brand SpikedSeltzer, Carter has designed the ultimate fantasy for Halloween—a custom mermaid costume worth $25,000. The mermaid, is, of course, the brand's logo, but Carter's take is decidedly us, bringing in some Caribbean flavor that reminds us a bit of that look Rihanna famously rocked at Crop Over in 2017.
One lucky contestant will win the look—if they act now. Simply follow SpikedSeltzer on Instagram, share the below image of Carter's sketch on your own IG, explaining why you want to be a mermaid this Halloween, and tag #MermaidCrusade and #Contest by the end of today, Wednesday, Oct. 10.
G/O Media may get a commission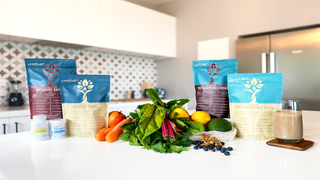 We were swooning over Carter's sketch—especially at the embodiment of a black mermaid, which is an image rarely seen or depicted. So we had to know how one of the world's greatest costume designers was inspired to help make such an incredible fantasy come true.
The Glow Up: The last time we spoke was just prior to the release of Black Panther. How did you feel about the response to the film and the aesthetic you helped create?
Ruth E. Carter: Wow, the response [to] the film was bigger than I could have imagined! It was amazing to see fans' reactions to the film—I loved how they dressed up to attend the movie showings! I have been surprised, overwhelmed and overjoyed by the response to the film.
TGU: How did this Halloween-themed collaboration come about, and why did you feel compelled to take it on?

REC: Coming off designing costumes for the biggest superhero movie of the year, I was thrilled when SpikedSeltzer asked me to team up to bring their mermaid heroine to life through a $25,000 Halloween costume that fans can enter to win by Oct. 10. I felt like I had never seen a mermaid quite the way I designed her, which was to speak to everyone.

TGU: Obviously, the SpikedSeltzer logo is a mermaid, but perhaps what's most striking about your rendering of her is that she's a black mermaid—an image we rarely see. She also clearly has some West Indian flavor—presumably, like West Indies Lime? What were your inspirations in creating this design? Were there any muses?

REC: One thing is for sure, the mermaids that I have seen in the past never look like they spend any time in the sun, so I wanted to create a sun-kissed mermaid. I felt I could design a mermaid for SpikedSeltzer that could speak to anyone. I was inspired by the mermaid that I never see, and that's the one that I imagine living among the treasures of the deep blue sea adorning herself with beautiful trinkets and gold from shipwrecks, showing the richness and the beauty of the sea.
I loved bringing in touches of the West Indies Lime because the flavor itself is a little tart, and the green and blue colors reminded me of the sea. Also, there was a Wakandan and tribal element which could be from the Nile or the Pacific Ocean. I love that this mermaid is an inclusive mermaid, and felt that she spoke to my fans as well as the SpikedSeltzer fans.

TGU: This is a $25,000 creation. Can you tell us about the construction of the costume and how it can be customized?

REC: We have already beaded the neck piece, the belt and the shoulder pieces with extra length so we can customize to the winner's waist and shoulder sizes. The costume is also being hand-painted and beaded with red coral and turquoise beads, and we are adding some antiquing of gold and blue so it has a caviar kind of a feel to it. For the tail, the fabric is a beautiful $300 per yard fabric that has a metallic look to it, just like actual fish scales!
We're also going to airbrush the fabric so when you pick it up, it has the iridescence similar to when you see a fish in the sea. The fishtail itself will be made out of organza that we are ombre airbrushing so it has the lime edging from the SpikedSeltzer West Indies Lime flavor, and the hand-strap is hand-beaded so you have a jewelry accessory when you wear it on Halloween night. We'll have all the pieces ready, so when we have a winner we'll be able to customize to their sizes and measurements.

Okay, all you Halloween heads out there: This is your chance to have a costume created by a master of her craft (who may be an Oscar winner by next Halloween) ... but there are only so many hours left in the day, so get yourself over to the 'Gram!
The Glow Up tip: Even if you don't win the contest, you can be a mermaid this Halloween. In the video above, Ms. Carter gives incredible tips on how to create and customize your own mermaid costume!