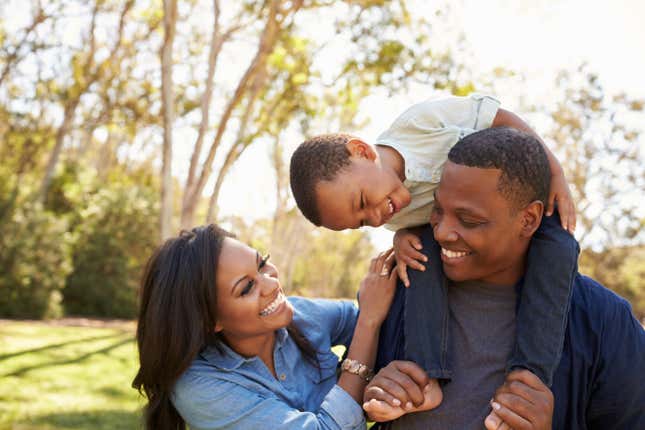 There's no question that moms and dads do things differently. But a new study from the Pew Research Center, "Parenting in America Today," dug into some of the specific differences between how mothers and fathers do their thing and how they feel about it.
Jabari Banks On A Potential Bel-Air Musical, Fresh Prince Cameos, & A Game of 'Which Aunt Viv?'
The results were compiled from conversations with 4,000 parents of kids under 18. And while Pew says their sample was "weighted to be representative of the U.S. adult population by gender, race, ethnicity and partisan affiliation," as a Black mother raising two Black children with a Black husband, I had to do a deep dive into this research to see how it holds up to how things work in my house. Surprisingly, I actually agreed with more things than I thought.
Here are a few of my top takeaways:
The Mama Bear Thing is Real, But Don't Sleep on Black Dads
Over half of the mothers in the study (51%) described themselves as overprotective, while only 38 percent of fathers would self-identify that way. Although I admit I could stand to loosen my grip on my tweens (a little), my husband and I are pretty much in lock step on how much freedom we're ready to give. I don't know if it's because he knows what kind of kid he used to be or because he knows what kind of crazy is out here in these streets, but he's just as uneasy as I am about letting our 12-year-old daughter ride the subway in New York City alone, despite her desperate pleas for us to let her go. Maybe before she goes off to college.
G/O Media may get a commission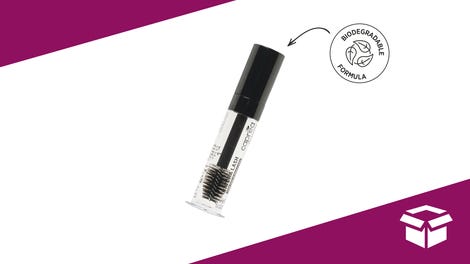 It's $8
20% Off Lash + Eyebrow Serum 2.0 - Caprea Beauty
Dad is Not The One You Wanna Mess With
According to the Pew study, most mothers (53%) and fathers (51%) said they share the responsibility of discipline equally. But in my house, Dad has the discipline on lock. My kids know that while I may nag them incessantly about cleaning their room or finishing their homework, they don't want to get on Dad's bad side. Because when he gets mad, all hell breaks loose. After some recent slip ups in school, he laid down a "no technology Sunday" rule. Trust me. We're all feeling that one.
Why You Over There Looking At Me?
The mothers in the study were more likely than fathers to say they feel judged by people other than their spouse or partner. And I couldn't agree more. While I'll be the first to admit that my husband is one of the best dads I know, he gets a lot of praise heaped on him for doing stuff that I think just comes with the job. I can't tell you how many times I've seen brothers stop and dap him up on the street in our Brooklyn neighborhood just for walking our son to school (no kidding!). On the other hand, I'm the one teachers, extended family members and probably our next door neighbor looks whenever anything goes wrong.
Parenting Is Hard AF
Of the parents surveyed for the Pew study, 62 percent say being a parent has been at least somewhat harder than they expected, and I couldn't agree more. Before I had kids of my own, I'll admit that I had no problem giving a side eye to a mom shoving an iPad in their kid's face to keep them quiet (see what I did there? I didn't even mention dads!). But since having children of my own, I'm way less judgy. I completely understand just how real the struggle is for moms and dads. And it's especially hard for moms and dads of children of color. So I say, if you need to give your kid an iPad, cellphone or Nintendo Switch so you can get some peace, by all means, do you. Lord knows I have.