Dear BET,
As chief of staff for the Purple Politicians, I believe it is important that we begin planning your mandatory Prince tribute. See, there were major missteps in tributes you did to him in the past. Sure, there will be others (the Grammys, the MTV Awards and the highly anticipated, obnoxious tribute featuring Madonna at the Billboard Awards). But we need one for us! Here are some suggestions for the tribute you'd better be planning for the BET Awards on June 26.
No yodeling from Trey Songz. Don't you dare disrespect the legend by letting Trey Songz vocally tap-dance on "Purple Rain." Please exclude him and other fellow yodelers: Jussie Smollett, the Dream and Chris Brown. I don't wanna see Chris Brown dancing until he has a fake breakdown, trying to hide the fact that he's actually out of breath.
Put Miguel's ass in a silo. Prince is notorious for his hip-breaking (too soon?) splits … and, well, Miguel … for his neck-breaking splits. As chief of staff, I have deliberated on Miguel's stance and potential to do a tribute to the Artist Formerly Known as the Artist Formerly Known and Now Currently Known as Prince. As an entertainer, Miguel is there. As a musician … eh. As a songwriter, YES! As a sly, shady motherf—ker … hmmm.
But it takes a God-given talent to be an excellent entertainer, songwriter, guitar shredder and master of shade. Who else can almost knock the s—t out of James Brown fans and still look cool doing it? NO ONE. It'll be another lifetime before we get another Prince Rogers Nelson. But we'll settle for the next Lenny Kravitz.
Keep Alicia Keys in her vocal range. We all remember when Keys had the gumption to sing Prince's "Adore" at the highest of heights from her hallowed lungs. Sure, she did an admirable cover of "How Come U Don't Call Me Anymore?" But this isn't the same Alicia Keys who debuted in 2001. Maybe she's been on vocal rest for the past four years. Yet I still don't trust her falsetto. Give her something simple to sing, like, "Sometimes It Snows in April." Place her ass behind the keyboard and tell her to keep still, physically and vocally. There are only a few with the vocal dexterity of Prince, and Keys isn't one of them.
G/O Media may get a commission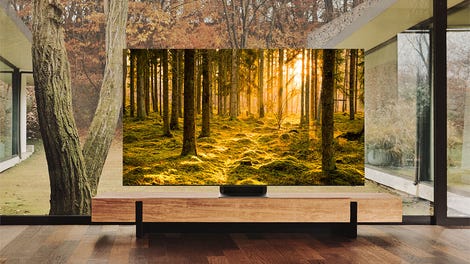 Up to 40% off
Samsung Smart TVs
D'Angelo, Maxwell and/or Bilal: mandatory. Speaking of vocal dexterity, you have to—absolutely have to—include at least one of these singers. If you don't include D'Angelo, Maxwell and/or Bilal, I'll reduce my cable package to just one channel: TV One. Without Prince, these vocalists wouldn't exist.
Michael Eugene Archer on the guitar is a must. A funky number like "Baby I'm a Star," "It's Gonna Be a Beautiful Night," "Controversy," "The Most Beautiful Girl in the World," "Alphabet Street" or, his favorite, "Movie Star" fits his musical narrative perfectly. Hell, let him do all six of these songs. Maxwell, of course, has to do a slow burner. Songs like "Adore," "Call My Name" and "Do Me Baby" were written for his vocals. And Bilal. What other singer can capture the sadistic, quirky style of Prince? He would be perfect for "The Beautiful Ones" or "Darling Nikki."
A duet from Erykah Badu and Andre 3000. Hear me out. Go listen to Erykah Badu's "Hello," off of her latest. Tell me you can't hear her and 3 Stacks singing "Diamonds and Pearls" together. Thank you! Besides, isn't Andre 3000 the hip-hop version of Prince? 'Nough said.
Include the Wondaland squad. Everyone knows Janelle Monáe's musical aptitude and prolific performance capabilities as an entertainer. But it's her entire movement that resonates with and reflects the legacy of Prince. Many people seem to forget the talented people Prince put on, from Jimmy Jam and Terry Lewis to Tevin Campbell. Hell, even Janet Jackson owes Prince credit for the Minneapolis sound on Control and Rhythm Nation. Monáe falls into the same category with her Wondaland crew, particularly Roman GianArthur. I had the pleasure of seeing him live twice. He embodies Prince in both style and musicianship, which is a rarity.
Include the OGs. I've listed all of the new-schoolers, but we have to mention the old school. It is mandatory that you include Morris Day and the Time, Shelia E., and Wendy and Lisa. These artists worked with him during his prime and literally played an instrumental role in developing the Prince sound of the '80s. It's blasphemous and disrespectful not to mention their contributions to the Minneapolis sound. Besides, I really want to see Jerome Benton get Morris' mirror one good time before he leaves this earth. Stay strong, Jerome … stay strong!
Who should sing "Purple Rain"? This one is complicated. It's a classic. It really shouldn't be touched. Yet, it really isn't a Prince tribute without "Purple Rain." I mean, no one can really do this song any justice. Not even Patti LaYelle. No disrespect. (Shoutout to Patti LaHelle for the reference.) Sure, Fantasia and Jennifer Hudson have the vocal fortitude to carry it. But will they overdo it? And what about the guitar solo? This is why I say choose either one of these singers. Let Lenny Kravitz start it. Add Fantasia or JHud (not both) to sing the second part. Finally, let Lenny rip the guitar to shreds. It's the only way our ears can survive a nonkaraoke/karaoke version of "Purple Rain."
I know this sounds more like a concert instead of a 20- to 30-minute tribute. And you're right. This is how much of an impact the musical genius that is Prince has had. So, if the BET Awards start to look more like a concert in honor of Prince, we wouldn't mind … at all.
P.S.: Don't let Young Thug anywhere near the stage talmbout a tribute to his "dad"!
Cypress Moss is what peak negritude looks like. His favorite pastimes include moaning in the key of Aretha during Mufasa's assassination in The Lion King and wearing a white fedora in the Southern heat. You can catch him writing at the Raw Suga when the spirit moves him.