In theory, I can understand why Madonna was asked to pay tribute to Prince at this year's Billboard Music Awards, airing Sunday.
When it comes to stars of a certain era—specifically the mid-1980s—there was a trinity: Prince, Madonna and Michael Jackson. No stars could command their level of fame. No other acts at the time were matching their successes. No one could match their musical, visual and cultural contributions at the time. They all embody a period in music that the industry will never experience again.
MTV understood this, which is why Madonna introduced Michael Jackson's tribute in 2009. They are giants, and now only one stands. And despite what some of your cousins on social media have suggested, Madonna and Prince were quite cordial with each other. After all, they did collaborate on the track "Love Song" on Madonna's Like a Prayer album, but it wasn't very good, so let's forget it happened by the end of this sentence. Yes, they've sniped at each other over the years, but that's shady queens for you. Just last fall, Madonna and her entire tour entourage went to Paisley Park to see Prince perform.
But even if Madonna paying tribute to Prince is understandable, many find it wrong, and it's not hard to see why.
Aside from the hosts of this year's show, Ludacris and Ciara—who are cementing themselves as more-colored Pitbull and Paula Abdul, respectively—this year's show reads as mighty white. The only black performer is Rihanna, who, not so coincidentally, is the only black girl who has managed to secure any crossover radio airplay in recent years. All that does is remind me of how much the industry marginalizes black women in music, which pisses me off. Then this show has the nerve not to even promote RIHANNA in the commercials. Who are the folks in charge of advertising? Round them up, and Smithers, release the hounds.
G/O Media may get a commission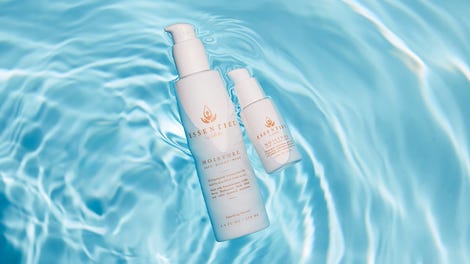 20% off
Essentiel by Adele
And, in the one segment for a legendary black artist, you ask Madonna to pay tribute to him?
In an interview with the Associated Press, Billboard Awards Executive Producer Mark Bracco said: "Listen, I think everybody is entitled to their opinion and everyone can have their own opinion, but I will say that we are honored and could not be more excited for Madonna to be on the show and to pay tribute to someone that was her friend and her peer and her colleague. I think it's going to be fantastic."
Look, I love Madge. I still listen to Bedtime Stories, Erotica and Hard Candy regularly. If you live in Harlem, you've likely heard my rendition of "Take a Bow."
Still, what is she supposed to do? Before anyone tries to drag Madonna for her singing, let's remember that Vanity was no songbird. I can get jiggy with her covering Prince's raunchier tunes, but knowing Madonna, she is likely going to re-create Prince's buttless pants at the 1991 Video Music Awards while singing "Gett Off." Speaking of stunts, when it comes to Madonna, it will likely be all about Madonna.
Regardless of what she sings, though, it won't eclipse the reality that in order to properly pay tribute to Prince, you have to keep the spirit of him and his music in mind. Prince was said to have been adamant about having black women involved in previous tributes to his musical legacy. A few years ago, when BET honored him, Janelle Monáe, Esperanza Spalding, Alicia Keys and Patti LaBelle were all included. When he performed at the Grammys in 2004 to commemorate the 20th anniversary of "Purple Rain," he performed with Beyoncé.
Award shows are about ratings, and I imagine that Madonna will bring in high ones, given the occasion, but could no other black artist have been included? I can't imagine that the BET Awards are holding every talented Negro hostage until they do their own presumed Prince tribute.
Where is Chaka Khan? Or Fantasia? Or Janelle? Where is Miguel, who basically spins and kicks around like a walking Prince tribute? I know Beyoncé is on tour, but you get it.
Madonna is a polarizing choice for her own reasons, but they are magnified because the Billboard Awards look like the equivalent of a Donald Trump rally with those black aunties serving as an opening act. There will be many more Prince tributes to come, so even if this one flops, all is not lost. But there is a lesson for future tributes to come: Hire black people, especially some black women.
In the days after his death, there has been much talk about how Prince "transcended race." Only white people said this, and it loosely translates into their indirect acknowledgment that they had to get over their own preconceived notions about black music and black people and enjoy Prince as—gasp—a musician like the whites to whom they were used to dancing offbeat. But Prince never shied away from racial identity, and he clearly understood the flawed logic behind this by making sure that other black acts were included when he was being represented.
Madonna can be there, but she shouldn't be the only one. If you don't understand, you don't really get Prince. And maybe, just maybe, you shouldn't be anywhere near a tribute to him and his legacy.
Michael Arceneaux hails from Houston, lives in Harlem and praises Beyoncé's name wherever he goes. Follow him on Twitter.