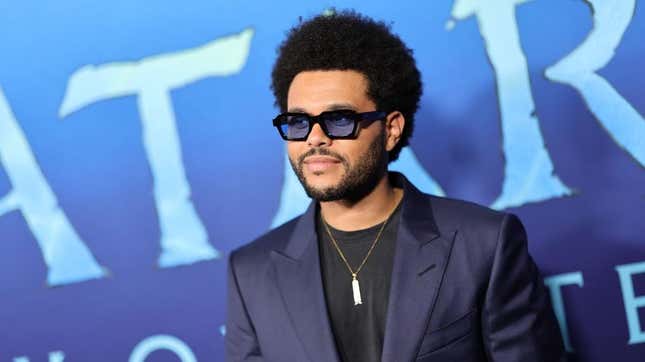 It's official, The Weeknd is the most popular artist in the world. Sorry, BeyHive. Sorry, Drake fans. Sorry, Swifties.

Why Creators of HBO Max's South Side Chose To Focus On That Part of Chicago
According to the Guinness World Records, the 33-year-old singer is statistically the most popular artist in the world and he has two new records to prove it. He currently has the most monthly listeners on Spotify at 111.4 million. He is also the first artist in the history of the platform to reach 100 million listeners.
Oh, and the artists behind him in terms of monthly listeners aren't even close. Shakira has 81.6 million listeners, Ariana Grande has 80.6 million, Taylor Swift has 80.2 million and Rihanna has 78.5 million. The Weeknd is lapping the competition.
Which begs the question, why is The Weeknd so popular? The reasons aren't complicated.
His music is good
The first reason is simple. He makes spectacular music. For an artist to reach that level of fame, they have to be extremely talented in their medium, and The Weeknd is.
Going back to his early mixtapes, Abel has always put out exceptional projects. But the thing that has impressed me the most is his willingness to grow and add unique elements to his music.
The Weeknd's music evolution
The 2011 mixtapes that are a part of the Trilogy album were a unique form of moody and alternative R&B. My favorite mixtape, House of Balloons, was a perfect mesh of The Weeknd's unique voice and the airy production that backed up his vocals.
Following the miss that was Kiss Land, The Weeknd released his most all-encompassing work with his 2015 album, Beautiful Behind the Madness. The album still included R&B hits that fans grew to love from him such as, "Tell Your Friends," "Often" and "Earned It." But, he was also able to incorporate fun and accessible pop songs such as, "Can't Feel My Face," "Losers" and "The Hills."
This album launched Abel into pop stardom and as he grew as an artist he began to take more chances. His next three albums, Starboy, After Hours, and Dawn FM were all extensions of what he previously put out.
Starboy wasn't my cup of tea, but it was his official introduction as a full-fledged pop star and it reflected in the production he used and the way he used his voice.
After Hours saw The Weeknd start to stake his claim as the most popular artist in the world. Not only was the album well-received by all who listened to it, but it was also the most popular album of the coronavirus pandemic. He put it out just days after the world went on lockdown, but fans still listened to it as if they were partying in the club every night.
His biggest hit by far from that album was "Blinding Lights," which was named the greatest hit of all time by Billboard.
The Weeknd has hit that sweet spot of making music that pleases all parties. Critics love it, Stans adore it and fans enjoy it.
He cares about the art form
Not only does The Weeknd make quality music, he goes above and beyond to make sure that he lives the music that he's creating.
For example, The Weeknd will create a character on an album and stick to it throughout his promotion of the album. For After Hours, Abel's alter ego is a bloodied, suit-wearing cocaine-addicted celebrity who likes to go five rounds with a lion.
During every public appearance, he could be seen with that same crimson suit he wore on the album with progressively worse scarring and bandages on his face. To the point where he revealed his face with disturbing plastic surgery done to it in the "Save Your Tears" music video.
In an interview with Variety, he said, "The significance of the entire head bandages is reflecting on the absurd culture of Hollywood celebrity and people manipulating themselves for superficial reasons to please and be validated," he explained."

I love that he creates characters for his music. It makes his music that much more interesting and creative.

He doesn't oversaturate the market
Unlike his Canadian counterpart Drake, The Weeknd allows his fans to miss him. Don't get me wrong, Drizzy's business plan of releasing new projects every year has worked for him. But I think he can yield even better results if he put some time in between albums.
The Weeknd doesn't drop music every year. He doesn't create music for the sake of creating it. It's a process. He normally puts a two-year distance between albums, except the time between Beauty Behind the Madness and Starboy, he's stayed true to that pattern.
He drops a great album, people love it and stream it, tours for a year and then he rinses and repeats.