A recent Senate vote may have blocked President Obama's $447 billion American Jobs Act, but the fight is not over yet for the White House and congressional Democrats. They plan to salvage other parts of the plan by reintroducing them as smaller pieces of legislation.
"Tonight's vote is by no means the end of this fight," Obama said in a statement on Tuesday. "In the coming days, members of Congress will have to take a stand on whether they believe we should put teachers, construction workers, police officers and firefighters back on the job."
One of the bill's key components that they will push is new spending for repairing highways and other transportation infrastructure projects, a proposal that might actually gain bipartisan support. The U.S. Chamber of Commerce and AFL-CIO alike have encouraged investment in our crumbling roads, bridges and transit systems as a means for creating jobs, from mechanics and carpenters to quality control managers.
But while the multibillion-dollar highway construction industry could give a jolt to the national 9 percent unemployment rate, it's doubtful whether such jobs will make a dent on the 16 percent rate for blacks, since African-American workers have long been excluded from the industry. According to a 2011 Government Accountability Office report (pdf), construction trades are dominated by white males, with women averaging 8 to 10 percent, and African Americans making up 5 to 7 percent of the workforce. The report further notes that the construction industry largely works through informal personal networks, making it difficult for those outside "the club" to break in.
"There tends to be a lot of finger-pointing," Laura Barrett, executive director of the Transportation Equity Network, a community-organizing group, told The Root of the barriers. " 'It's the trade union. No, it's the contractors. No, it's crummy apprenticeship training.' But the problem is between all of them. All of them have a responsibility, and we cannot allow these kinds of discriminatory decisions to go on."
There is, however, a long-standing federally mandated program designed to place more underrepresented workers in highway construction jobs. Enacted in 1968 by the U.S. Department of Transportation's Federal Highway Administration (FHWA), it requires states that receive federal aid for highways to use some of that funding to implement on-the-job training, targeted at minorities and women. The Department of Transportation also provides up to $10 million per year for grants and other support services, to ensure that on-the-job training fully prepares and places underrepresented workers in infrastructure jobs.
G/O Media may get a commission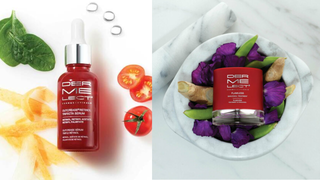 Save $19
Retinol Renewal Kit
Although FHWA regulations provide general criteria to consider in their training programs, such as local demographics and project size, programs vary considerably because states are given flexibility in how they implement them. A new Transportation Equity Network report (pdf) shows, however, that with insufficient federal oversight and no hard rules for how much states need to invest in them, most states have failed to fully utilize this decades-old program.
Program Without Rules?
Using data compiled from 2008 to 2010, the study shows how each state is succeeding or failing to boost minority access to jobs in highway construction. States that fared particularly badly in terms of numbers of on-the-job apprenticeships created from 2008 to 2010 included New Jersey (125), North Carolina (127) and Maryland (214). By contrast, the top states maximizing use of the training programs over the same time period were Indiana (1,573), Illinois (1,028) and California (915).
"There haven't really been any federal penalties for underutilizing on-the-job training programs," said Barrett, who explained that each state is allowed to set their own criteria for how much they're required to invest and hire, and they set their own sanctions for failing to fulfill those requirements. In other words, the programs lack enforcement weight. "The U.S. Department of Transportation has lifted up the states that do a good job to other local transportation officials, and they have provided workshops around the country on best practices and models that have worked well. But there haven't been real performance standards on many transportation programs."
For their part, FHWA officials say they lack the resources to provide oversight over state efforts. According to the Government Accountability Office report, the agency's office of civil rights has only one full-time employee, who oversees both on-the-job training and their support programs. Furthermore, federal officials say that they place higher priority on the other civil rights programs for which they're responsible, such as the Disadvantaged Business Enterprise program, designed to ensure equitable administration of transportation contracts; and Title VI of the Civil Rights Act of 1964, prohibiting discrimination in programs that receive federal assistance.
Where It's Working
As for the states that have strongly utilized on-the-job training for minority and women workers, "What's happening there is that officials in the state transportation departments' civil rights offices, combined with outside pressure from community organizers, have found innovative solutions," said Barrett.
One prime example is the Missouri model, which sets strict on-the-job training goals for specific transportation projects, and has a community-partnering agreement that draws on input from local stakeholders to ensure accountability and transparency.
Jontell Jones, a quality-control manager for highway projects in Kansas City, Mo., enrolled in a yearlong training program in 2008. Jones gained hands-on experience working on a bridge with eight other program participants, mostly African Americans. He'd heard about the training through radio ads and flyers posted around the city.
"After I finished the program, I had job offers from everywhere," Jones, who is also earning a degree in construction management, told The Root. "You can have a secure future in construction because our roads and bridges always need work, and you can build your career by working your way up. I'd advise people to ask their local employment agencies or departments of transportation about available training programs in their cities."
In lieu of upgrades being made to current transportation legislation, Barrett is at least encouraged by the soon-to-be-deconstructed American Jobs Act's inclusion of $50 million specifically reserved for transportation-related job training for minorities, women and low-income workers.
"I think there's a lot [the Obama administration] could do to strengthen the programs, but this is a huge step forward," she said. "They're not just saying, 'Take the money that we've already given you, and make it go further.' They're actually proposing extra money to fund the programs. That's a very strong signal that they're going to take job access more seriously."
Cynthia Gordy is The Root's Washington reporter.