In the canon of black films, The Color Purple—released Dec. 18, 1985—will always have a space in the top 10. Based on the novel by Alice Walker and directed by Steven Spielberg, the film—lusciously shot and performed with an aching realness by an all-star cast—was heralded immediately as one of the most nuanced portrayals of black life ever committed to film.
A Broadway-musical version of The Color Purple, produced by Oprah Winfrey and Spielberg, premiered 10 years ago and ran for three years. The play went on an international tour and recently returned to Broadway with Jennifer Hudson as Shug Avery.
Everything you need to know about: The film The Color Purple.
Pretest No. 1: Which rapper, whose album is topping many best-of-the-year lists for 2015, opens one of his songs with a line from The Color Purple? Also, what's the line and the name of the song? No Web searching!*
Pretest No. 2: Which legendary musician with decades of landmark hits under his belt (and he produced the Sanford and Son theme song!) was responsible for the lush score and soundtrack for The Color Purple?**
Pretest No. 3: The Color Purple was nominated in a staggering 11 categories at the 1986 Academy Awards, including best actress for Whoopi Goldberg (in her first major role!) and best supporting actress for Winfrey (in her first major role!), but, famously, not best director for Steven Spielberg. How many Oscars did the film ultimately win?***
G/O Media may get a commission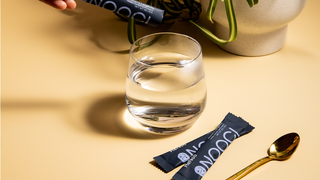 Why The Color Purple matters: When it came to exploring the themes of racism, sexism, incest, violence, sexuality, gender, class and socioeconomic status, The Color Purple ripped the bandages off them all, giving the viewer no choice but to confront these issues viscerally, with characters who leaped off the screen and into your soul.
Through all the critical acclaim, there was some backlash, and deservedly so, about the portrayal of black men, in both the film and the book on which it was based. (My senior thesis was "The Portrayal of Black Men in the Works of Alice Walker." The main takeaway from my research: If you're a black man in an Alice Walker book, chances are you're an awful person.) The movie still captivated audiences worldwide and became a blockbuster, bringing in $142 million—not bad for a film that was shot on a shoestring budget of $15 million.
Do you need to watch the whole movie? Or can you just watch YouTube clips? When the idea of having a "black card" comes up, admitting that you've never seen The Color Purple in full (and can't quote entire lines from it) can mean an instant revocation of your credibility. Don't be this person. Keep your blackness intact and make sure you've seen it. And if you have seen it, see it again. There are enough spine-tingling moments in the film to make you weep­­—with both joy and sorrow.
Spine-tingling moment No. 1: When Goldberg's character, Celie, is separated from her sister, just try not to shed a tear, especially knowing that it foreshadows the grief and loss that Celie will experience for decades.
Spine-tingling moment No. 2: Margaret Avery's character, Shug, reunites with her father while singing the gospel song "God Is Trying to Tell You Something." She embraces him and whispers in his ear, "See, Daddy, sinners have soul, too." If your heart doesn't ache, you need a physical because something is wrong.
In related news: Margaret Avery's singing voice is actually dubbed in by vocalist Tata Vega, who appeared in the documentary 20 Feet From Stardom, about awesome backup singers who never reached center stage. It won the Oscar for best documentary in 2014, and in honor of that, Motown rereleased all of her albums.
* Pretest No. 1: On the opening of "Alright," rapper Kendrick Lamar laments, "Alls my life I've had to fight." The line is from a pivotal scene in The Color Purple in which Winfrey's character, Sofia, explains her struggle as a strong-willed black woman in a family of men.     
** Pretest No. 2: Quincy Jones is the mastermind behind the music in The Color Purple.
*** Pretest No. 3: Shockingly, The Color Purple took home not a single statuette on Oscar night. It is considered one of the biggest snubs in Oscar history. 
Aliya S. King, a native of East Orange, N.J., is the author of two novels and three nonfiction books, including the New York Times best-seller Keep the Faith, written with recording artist Faith Evans. She lives with her husband and two daughters in New Jersey. Find her on Twitter and at aliyasking.com.