Newark, N.J., Mayor Cory Booker, with his fair skin and blue eyes, had long wondered about his heritage. He learned the truth when he appeared on an episode of the new PBS series Finding Your Roots With Henry Louis Gates, Jr.
In Booker's episode Gates, The Root's editor-in-chief, talks him through the findings of his genealogy test. His lineage was traced back to his maternal great-grandfather, who had long been a mysterious figure in the Booker family.
"I found so many histories about my family that I didn't know. It really was an incredible gift," Booker told The Root at the screening.
In 2002 the Booker family found a handwritten memoir from the mayor's maternal grandfather, Limuary Jordan. In it, Jordan wrote about visiting a doctor with his mother as a young boy. As they left, Jordan's mother revealed that the doctor was actually his father. He was white.
Gates did some digging and uncovered the truth, which he revealed to Booker and his family. "It's just amazing to see the mix that goes on to make me who I am," Booker said. His varied ancestry includes slaves, slave owners, Native Americans and Confederate soldiers, and he finds his unique background astonishing, calling the complexity of his heritage a "wonderful reality."
G/O Media may get a commission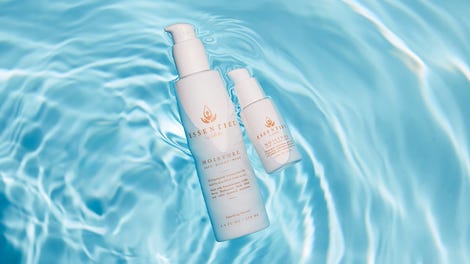 20% off
Essentiel by Adele
"We're more intertwined than we think," he said.
Among the other black celebrities joining Booker in the Finding Your Roots series are actress Wanda Sykes, civil rights legend Rep. John Lewis, former Secretary of State Condoleezza Rice, singer John Legend and actor Samuel L. Jackson. Martha Stewart, Robert Downey Jr., Harry Connick Jr., Barbara Walters and Kevin Bacon are among the other luminaries profiled in the series.
Finding Your Roots airs Sundays at 8 p.m. on PBS, starting on March 25. Booker's episode, which also features Lewis, premieres on April 1. Check local listings to find it in your area.
Below, Gates tells The Root how genealogy became his passion.
If you want to see what's hot on black Twitter, check out The Chatterati.Akoto Ofori-Atta is the editor of The Grapevine. Like her Facebook page and follow her on Twitter.