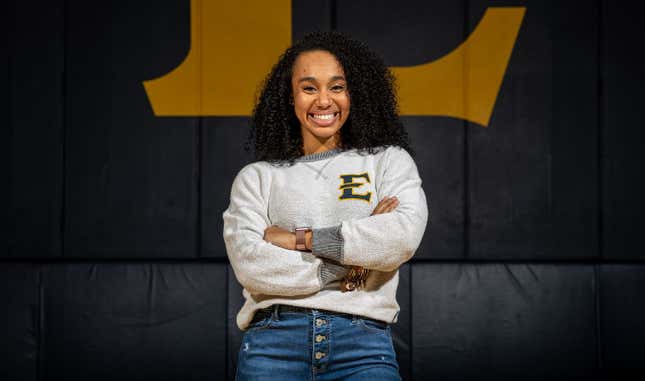 As Super Bowl LVII quickly approaches, the playoff game continues to become more and more historic. Today on Instagram, the official NFL page posted that Autumn Lockwood will become the first Black woman to coach in a Super Bowl.
The post read:
"With the @philadelphiaeagles advancing to #SBLVII, Coach Autumn Lockwood will become 4th woman to coach in a Super Bowl, and the first Black woman to do so. What an achievement."
In addition, Nicole Lynn—agent to Philadelphia Eagles quarterback Jalen Hurts—also makes history by becoming the first Black woman to represent an NFL quarterback in the Super Bowl.
During a 2022 interview with Sports Illustrated, Hurts remarked:
"I admire anyone who puts their head down and works for what they want. And I know women who do that daily, but they don't get the same praise as men—they don't get the praise that they deserve. I've seen that now with tons of different women in my life that are hustlers. Athletes, coaches, women in the business world of sports. I see it all the time. And they deserve their flowers too. So if me saying something about it brings more attention to it, then I'm all for that."

This news comes after the monumental announcement that after 35 years Hurts—Patrick Mahomes—will become the first Black quarterbacks to face off in a Super Bowl. The NFL was heavily criticized for the their lack of diversity and the way San Francisco 49ers quarterback Colin Kaepernick was treated in 2016 after he remained seated during the national anthem to protest racial inequality. Soon after, the league claimed that they would make changes.
In 2019, the NFL partnered with Roc Nation to diversify their talent for the Super Bowl halftime show. In 2020, Shakira and Jennifer Lopez headlined the halftime show. In 2021, it was The Weeknd and last year Mary J. Blige, Dr. Dre, Snoop Dogg, Eminem and Kendrick Lamar were performers.
This year's halftime headliner is Rihanna and quite frankly, we want to see even more Black people both on and off the field flourish.