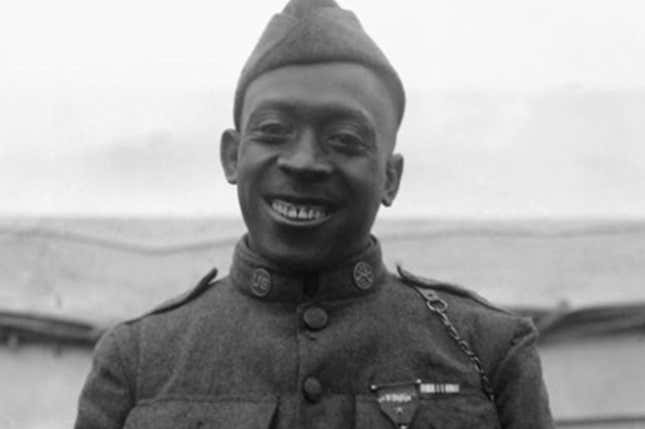 Fort Johnson, a Louisiana Army base previously named after Confederate commander Leonidas Polk, was renamed to honor the late Sgt. William Henry Johnson Tuesday, per NBC News. But who was this Black man?
Small Town Horror Story: The Vietnam Veteran Who Refused To Leave A Man Behind
Johnson, a Winston Salem native, enlisted in the Army in 1917 as a teenager and moved to New York, per the U.S. Army website. He was assigned to Company C, the all-Black 15th New York Infantry Regiment that soon became the 369th Infantry Regiment. The year after he enlisted, Johnson and his unit went on his first and last tour, placed on the front lines in western France to push back the German forces.
While on duty one night, 12 German soldiers ambushed Johnson and the unit in a surprise attack. The stun of the ambush resulted in serious injuries and even some casualties. However, Johnson took initiative to protect his team and advanced toward the soldiers with nothing but a knife in hand. While suffering from his own wounds, he wielded his weapon, stabbing one soldier in the head and pushing back the rest of the enemy forces. Johnson bought enough time for the injured soldiers to escape being abducted by the Germans.
Johnson died in 1929, succumbing to the long-term impact of his 21 combat injuries. He was 32 years old. His bravery was not recognized initially by the Army but Johnson was awarded a posthumous Medal of Honor and Purple Heart for his bravery.
Now, his name was given a landmark.
Read more from NBC News:
He survived the war, and former President Theodore Roosevelt named him one of the five bravest Americans to serve in the conflict. He insisted he was no hero, and the Army biography quotes him as saying, "There wasn't anything so fine about it. Just fought for my life. A rabbit would have done that."

His brave actions were recognized nearly a century later when he was awarded the Congressional Medal of Honor in 2015 "for conspicuous gallantry and intrepidity at the risk of his life above and beyond the call of duty."
Fort Johnson is the latest of the nine Army bases to be renamed from honoring a Confederate commander. Fort Lee (for Robert E. Lee) was renamed to Fort Gregg-Adams after two Black officers, per PBS. Just recently, Fort Bragg was renamed to Fort Liberty, per AP News.