If there's one thing we know for sure, it's that most of us aren't (and will never be) blessed with the naturally-chiseled features of Puerto Rican goddess Joan Smalls. The modeling phenom was blessed with high cheekbones and full lips and brows—the type of features your Insta-faves are trying to recreate with exaggerated pencil-and-contouring techniques.
But while we all know a drag-queen level beat requires immense skill, it's hard to ignore the fact that the popularity of bold brows and hard contour has had the unfortunate effect of making pretty much every one devoted to them look like variations on the same tired theme ... and at least while it's still summer, don't you think it's time to lighten up a bit?
That's why we loved this five-minute-face tutorial (okay, just over six) from Smalls, who, although born with a supermodel's bone structure, is also an expert at subtle-yet-striking makeup, often doing her own face for her many red carpet appearances—no small feat, since she looks perpetually flawless.
So, when we heard it was her turn to try her hand at a Vogue tutorial, naturally, we tuned in to hear the (sometimes bilingual) beauty secrets behind the Afro-Latina's always fresh face:
G/O Media may get a commission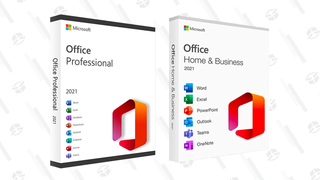 89% off
Microsoft Office Professional 2021 Lifetime License
The Great Frame Up
First off? Like us, Smalls believes brows frame the face—but a frame should never overwhelm the work of art. To create fullness without succumbing to an Insta-bold brow, Smalls' secret is to use a brow color a shade lighter than her natural color to fill in the shape without obscuring the hairs—and she focuses the structure on the top of her brows rather than the bottom, creating a softer frame for her eyes.
Here, Kitty-Kitty
Here's a fresh take on the ubiquitous cat-eye: Get into the "kitten-eye," which is created by lining only the outer half of each eye, rather than a full heavy wing. In Smalls' case, she traces out the shape with pencil and an eyeliner brush, then seals with a liquid eyeliner pen, playing up her natural almond shape without weighing down the eye.
Brighten Up
Rather than solely relying on darker shades to create structure, Smalls takes an artist's approach, using the lighest colors first. Her concealer—which is a yellowish hue a couple of shades lighter than her natural skin tone—not only obliterates the look of dark circles, but becomes a base highlight for the bridge of her nose, drawing light to the middle of her face. The key to making it look natural? Blend, blend, blend.
The Subtle Art of Shade
This one can get tricky, since we can all get a little slap-happy with that contouring brush and kit. Smalls keeps it subtle by using a slightly darker foundation shade than her base color, and keeps her strokes soft, extending above the sides of the nose to below her browbone—because the idea is to create a slightly sculpted effect, not an entirely new nose!
Know Your Lines
Smalls may have been born with structure that requires less cheek sculpting, but you don't need to go overboard to mimic it; just respect the lines of your own structure. Identify where your cheekbones are—rather than painting them where you think they should be—and subtly shade up or down to balance them out, giving the softer illusion of a higher cheekbone or natural hollow. And don't feel the need to extend beyond the middle of your cheek (and again: blend!).
Similarly, go easy on the highlighter—it's meant to look as if the light is illuminating your skin, not reflecting off of it.
Lash Out
Curling your eyelashes is one of the most overlooked tricks in a beauty routine, but for those of us not blessed with long or curly lashes, it can be a game-changer. Plus, it helps your mascara make a much bigger impact.
Don't Just Eyeline; Tightline
Speaking of overlooked tricks, tightlining is undoubtedly chief among them, which is why we love that Small demos it here. Not only does she not shy away from the popular '80s trick of lining inside her lower waterline, she knows that lining the waterline of the top lid gives the upper lashes an extra boost, balancing out the look of the liner and avoiding the harsh look eyeliner can sometimes give. For an extra-subtle effect, Smalls uses her eyeliner brush to soften it up a bit.
Versatility Is Key
The best part of this look? It's adaptable to pretty much any occasion without ever looking overdone; all you have to do is switch up the lip. Smalls chooses to finish her face off with nude for an easy day look, but she could've just as easily gone bold or dark to bring the drama, proving that a gorgeously finished face doesn't require a heavily chiseled effect!