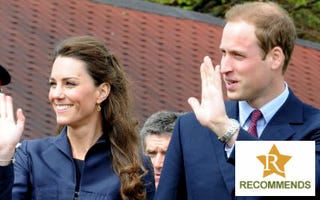 Stories about how tired people — especially Americans — are of the royal wedding has become more popular than the royal-wedding coverage itself.
That said, this is pop-culture history in the making, folks. You'll be left out of watercooler chitchat if you miss it. And if the 6 a.m. EDT airtime (find it on "a bazillion" channels) is too much for you, just be sure to check out the pictures.
Previous recommendation: 'Ice.'
Got ideas for The Root Recommends? Send them to recommendations@theroot.com.
Like The Root on Facebook. Follow us on Twitter.