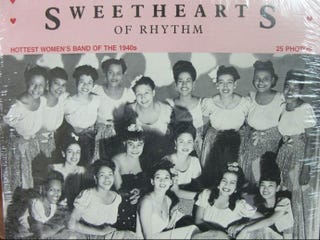 In celebration of Jazz Appreciation Month, the Smithsonian is paying homage to a little-known, ethnically diverse all-female jazz ensemble called the International Sweethearts of Rhythm.
Founded in 1937, the group broke ground as they courageously toured the country — including the deeply segregated South — performing swing and jazz against the backdrop of some steep gender and racial tensions. In recognizing their efforts to integrate jazz, the Smithsonian will host a luncheon for members, who will attend as honored guests.
Learn more about The International Sweethearts of Rhythm.
Previous recommendation: 'My Times In Black and White.'
Got ideas for The Root Recommends? Send them to recommendations@theroot.com.
Like The Root on Facebook. Follow us on Twitter.