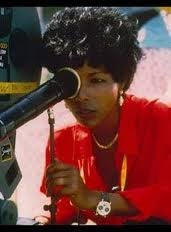 Martinique-born Euzhan Palcy is the first black woman director to have a film produced by a major studio (for 1989's A Dry White Season).
The Museum of Modern Art in New York City is honoring the flimmaker from May 18-30 with a retrospective of her films. The festival includes her first film, Rue Cases-Nègres (Sugar Cane Alley), about a poor boy living on a Martinique sugarcane plantation, as well as four other films that will make their New York premiere. You can also check out her made-for-TV work, including The Killing Yard (2001), about the Attica-prison uprising. 
Non-New Yorkers can check out some of her work here.
Previous recommendation: 'Bridesmaids.'
Got ideas for The Root Recommends? Send them to recommendations@theroot.com. 
Like The Root on Facebook. Follow us on Twitter.