The Root: How did your collaboration with Jay-Z begin?
Dream Hampton: Jay and I met over the phone. I'd reviewed his debut album, Reasonable Doubt, for the Village Voice and situated the record in what I considered our generational zeitgeist: the billion-dollar crack industry. It was my contention that back then in the '90s in New York, when everyone was self-defining around hip-hop, selling crack had been as, or more, definitive: It included intergenerational schism, hyper-capitalism and cartoonish misogyny.
Boys were able to act out a fantasy of being a provider — first by helping their single moms with utility bills, later by taking girlfriends on trips to the mall. I was interested in patriarchal power, and the setback in intergender dynamics this crack-cash created.
I'd invoked all of that in a Voice review, and Jay, who thought I was a dude, asked to speak to me. He thanked me for the review and told me he felt understood. I said, "Yeah, I'm from the east side of Detroit in the '80s; if there's one thing I understand, it's drug dealers."
We became actual — not industry — friends after that, and later began working together on his autobiography, The Black Book, which he ended up shelving. The day he told me he wasn't going to put out The Black Book, he said he wanted to write Decoded instead. Decoded is Jay looking at his life through the lens of his lyrics. But more than that, Jay is in a place, after so many years in the game, of wanting to talk about hip-hop in general. Not just as an elder statesman, but as a fan.
G/O Media may get a commission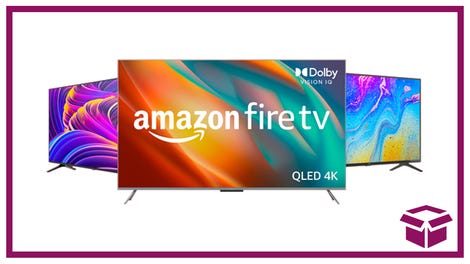 Ooh. stunning.
New Amazon Fire TVs
TR: I was fascinated by Jay's knowledge of the poetic form. Early on in the book, when he's talking about sonnets and their set structure, I was like, damn, I have an M.F.A. and don't feel I have the authority to talk about poetics like he does. What's your thinking on the depth and range of his knowledge of craft? 
DH: Ever since I met Jay, he's been about self-education. And he goes hard: that obnoxious line about upgrading to a 4.6 from a 4.0 in "Imaginary Player"? That's him becoming an expert on Range Rovers before he purchased one. He knows sports so well, he could be a TV commentator. One of his business partners, Dame [Dash], had to convince him to launch Rocawear, but when he decided to do it, he learned everything there was to know about the clothing industry. When he began collecting, he took it seriously. He knows Hirst and Warhol and Basquiat, but he also knows David Hammons and Lorna Simpson too.
He's still making great music, but in many ways, he's in his retirement phase, so he gets to self-educate in the liberal arts now. It's fun to watch him investigate "classic" literature in his free time. Reminds me of when B.I.G. was alive, and I used to drag him to my NYU film classes to screen French New Wave cinema and listen to lectures on [Jean-Luc] Godard and existentialism.
TR: What role should the contemporary black artist play right now? What do you want this book, and all your work, to do?
As to the larger question, I'm always split. I think of the two playwrights writing during the height of the Black Arts movement, the great Ed Bullins and the genius Adrienne Kennedy. Bullins believed art should serve the people, create change and organize community. Kennedy, with her abstract and brilliant Funnyhouse of a Negro, believed that art should serve itself. I personally, whether I'm creating or consuming, vacillate between the two positions.
TR: What are you working on now?  
DH: Besides the essay I'm writing for the anthology you're editing on black cool, I'm writing Industry Rules with Q-Tip. Tip is an amazing storyteller and represents so much of what is beautiful about hip-hop. I'm also peddling my first feature-length documentary, showing up with a DVD in my pocket and screening where I'm invited.
It's [been] shown at Lincoln Center in NYC, D.C., Detroit and Chicago, and I'm willing to show it anywhere folks want to see it. It's called The Black August Hip Hop Project and is about the benefit concert the Malcolm X Grassroots Movement produces to raise awareness of political prisoners and exiles in and from the U.S. It stars Mos Def, Common, Talib Kweli, Dead Prez and Assata Shakur.
Rebecca Walker writes frequently for The Root.
Like The Root on Facebook. Follow us on Twitter.