Fox's megahit Empire brought its first season to a close last night with a two-part finale. It's no secret that the series has stirred up controversy, inspired fierce devotion, garnered record-breaking ratings and changed the face of television. The show has made an impact in other ways, too: In just one short season, the Lyons are leaving a legacy.
1. Television hasn't had a nighttime soap this good in ages.
Back in the day, Dallas, Dynasty and Falcon Crest served up glitzy, voyeuristic escapism with tales of the filthy rich doing filthy things, and audiences ate it up. (There was a Dallas reboot on TNT, but it came to an end when Larry Hagman died, because what's Dallas without J.R. Ewing?)
Empire ushered in a return to high-stakes love triangles, corporate power struggles, familial backstabbing and excess. In addition to that excess, our protagonist Lucious has something more valuable: access. Lucious takes President Obama's calls but gripes to assistant Becky that he's really too busy for POTUS. The only thing Lucious doesn't have is proper security. Malcolm's responsibilities were vague, and Cookie just barges in and wanders around the mansion.
G/O Media may get a commission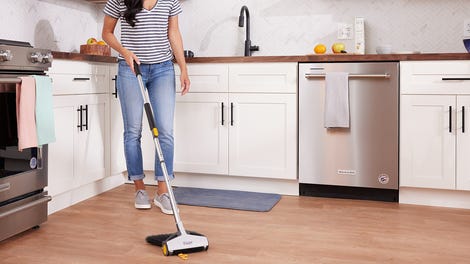 BOGO 50% Off
Flippr - BOGO 50% Off
2. Black people having sex with each other is a rarity on network TV.
Yes, we did get a shot of How to Get Away With Murder's Annalise Keating in the middle of a tryst with sexy cop Nate, but it was only on for a hot second, and—at the risk of being indelicate—you could hardly see what Nate was doing. Television is much more likely to rely on "the swirl" (not that there's anything wrong with that) because somehow the image of two black people doing it is a bridge too far. Why? It was unusual to see Cookie leap on Lucious without the cameras quickly cutting away. That's not all, Malcolm finally got a chance to respond to Cookie's request that he "take these cookies." Extra bonus points for this taking place by the fire in a snow-covered cabin. It's a trope, but black folks deserve romantic tropes, too.
3. Mental-health issues are not just for white people.
Empire boldly, if a bit clumsily, addressed the issue with the storyline of Andre's bipolar disorder. The condition often goes undiagnosed and untreated in the black community. Andre's mood disorder opened the door for a frank conversation. Pretending that it doesn't exist is just plain crazy.
4. Empire isn't just a musical; it also features quality hip-hop and R&B tunes that are already hits.
Much of the credit goes to James Washington, aka Jim Beamz, who, under the direction of Timbaland and Lee Daniels, set out to create original music for the show. I'll admit it, I can't get the catchy "Drip Drop" out of my head, and I'll actually purchase the mature and emotionally resonant "You're So Beautiful" and "Tell the Truth." Most of the music is terrific. I say "most" because I'm excluding that "Age Ain't Nothin' but a Number" song that Camilla made Hakeem perform. (I think the show was just being funny with that one.)
5. The series has discovered fresh talent with breakout star Jussie Smollett.
The actor-singer has made a big impression. As a child actor, he appeared in the 1992 movie The Mighty Ducks, which wasn't going to launch him to stardom. He has had a number of relatively small roles and released a 2012 album, The Poisoned Hearts Club. With his role as Jamal, Smollett has captured the attention of millions of listeners and has signed a new deal with Columbia Records. There's an excellent chance that that album will be a hit.
6. It may open up more roles for black actors and actresses.
It's all about "show me the money" in the entertainment industry. There are now 73 pilots and series starring or co-starring black performers for the next TV season. The long list includes a Fox reboot of the film Minority Report, with Meagan Good in the starring role. Aunjanue Ellis is a lead in ABC's upcoming FBI thriller Quantico. Larenz Tate co-stars in the NBC pilot Game of Silence. Even CBS, a network not known for diversity, is set to have Anika Noni Rose star in Selma director Ava DuVernay's For Justice, with Phylicia Rashad in a supporting role. The success of Empire may help greenlight a higher number of these pilots.
7. Empire exposes viewers to fine art.
The first time Cookie stormed into the Lyon mansion, she saw a work by Austrian artist Gustav Klimt. Art lover Cookie deemed it tacky, but perhaps she took a liking to the other works, ranging from Jean-Michel Basquiat to Lucious' vainglorious print in the style of Andy Warhol. Much of the work is by black artists, so one might reconsider painting the show as nothing more than trash.
8. Cookie's fashion sense has given us permission to take a walk on the wild side.
Beige is no longer an option, so wave farewell to neutrals. Cookie shows us that animal prints go with everything. Head-to-toe animal prints are the new office attire. Take that leopard and zebra out of the closet and into the boardroom. To really step it up, add brightly colored faux fur and you're good to go.
Elaine G. Flores is a New York writer, editor and bon vivant. She's a hard-core shipper and excommunicated soap opera reviewer. Her fictional dinner-party guests include Omar Little, Buffy Summers, Abigail Mills and Ichabod Crane. You can visit her site, TV Recappers Delight.