(The Root) — Determined to be players in the franchise's first season in New York, the Brooklyn Nets have landed the NBA's prized free agent, acquired an All-Star shooting guard and still have their sights set on Superman, aka Dwight Howard.
If the New York Knicks were sleeping on the neighbors who moved from New Jersey, everyone at Madison Square Garden is wide awake now.
"Made a very tough decision today," All-Star point guard Deron Williams tweeted Tuesday, adding a picture of the Brooklyn Nets logo. After being heavily pursued by his hometown Dallas Mavericks, Williams decided to remain with the Nets and help them christen their new arena in downtown Brooklyn.
Two days earlier, the Nets reached agreement on a trade with the Atlanta Hawks for guard Joe Johnson, while Orlando Magic center Dwight Howard stated that Brooklyn is the only team he'd re-sign with if traded there. The Williams signing had an immediate impact: The Barclays Center reportedly sold roughly 500 new season tickets on Tuesday, good for a cool, seven-figure haul.
"We're seeing a tremendous response to what right now is what-if scenarios, but also to a team that is finally taking shape," said Brett Yormark, CEO of Brooklyn Sports & Entertainment.
G/O Media may get a commission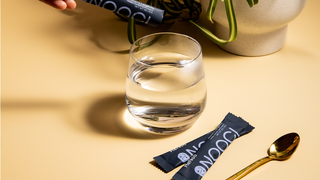 Ever since the Nets joined the NBA in 1976, they've been little brothers — little bother — to the Knicks, who have run New York since 1947. Nets games typically are among the league's least attended and least watched on TV. Conversely, the Knicks typically sell out most games at the "World's Most Famous Arena," and became a national attraction recently with the addition of Carmelo Anthony and the emergence of Jeremy Lin.
Keeping Williams and adding Johnson are huge steps, but the Nets had already gone big time in many respects.
Minority owner Jay-Z will perform a series of concerts to open the Barclays Center starting Sept. 28. Forbes reports that Barclays is "paying $200 million over 20 years for naming rights, which is the richest arena rights deal in the U.S. The 18,000 seat arena (19,000 for concerts) will include 100 luxury suites, including 11 priced at $550,000 annually. The $1 billion building will hold 225 events annually including basketball, boxing, the circus, concerts, hockey and more. The Nets will keep all of the building's revenues, unlike at their past arenas."
The Nets could enter next season as is and feel good about competing with New York for the tabloids' back pages. But getting Howard would amount to a Brooklyn haymaker, arguably the Knicks' only real fear, even as media darling Lin explores other options.
Despite Howard's preference, the Nets' chances of bringing him to Brooklyn are iffy. Fans will enjoy the dream for as long as it lasts. If he doesn't wind up at the Barclays Center, they can live with that, though.
Howard is the cherry, but Brooklyn already has the sundae.
Deron Snyder's Loose Ball column appears regularly on The Root. Follow him on Twitter and reach him at BlackDoor Ventures, Inc.