A St. Louis, Mo., man was convicted in May 2000 of robbing a Burger King and told that he would receive instructions about when and where to report to prison. He waited. The instructions never arrived.
While waiting, he got married … twice, raised four children, trained as a carpenter, and started a home-improvement company.
Because of a clerical error, Cornealious Michael Anderson was never asked to report to prison. He did nothing to hide his identity and led a law-abiding life for more than a decade, including getting a state-issued driver's license and paying taxes and traffic tickets, before he was locked up last year—13 years after he was supposed to, the Associated Press reports. Anderson is now asking a judge to set him free.
According to AP, on Tuesday, Anderson, 37, filed a petition in Missouri's Mississippi County Circuit Court asking that the Missouri Department of Corrections credit him for the 13 years he was technically at large.
While there doesn't seem to be a legal precedent for Anderson's unique situation, his attorney, Patrick Megaro, is exercising all options. The lawyer has already filed a separate petition seeking Anderson's release, in addition to seeking clemency from Missouri Gov. Jay Nixon.

G/O Media may get a commission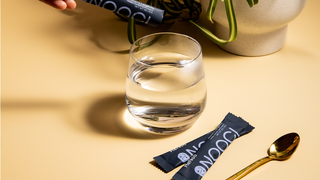 "There may be a way to make this fit," Megaro told AP. "It doesn't matter to me which way he gets home, whether it's by land or by sea."

Anderson has been imprisoned since last July. A hearing in his case is scheduled for May 5, AP reports.
Read more at the Associated Press.