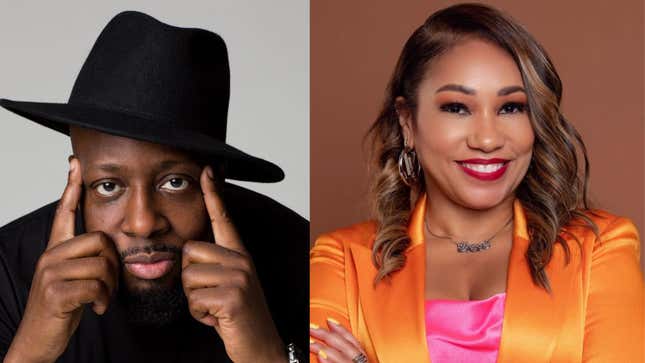 We all remember Questlove's award-winning 2021 documentary, Summer of Soul, right? It told the incredible and previously untold story of the 1969 Harlem Cultural Festival and its significance to Black people in the community. It also showed never-before-seen footage of some of the performers, which included Nina Simone, Stevie Wonder, Gladys Knight & the Pips, Mahalia Jackson, Mavis Staples, the 5th Dimension, and many more.
If You Take One Lesson From Juneteenth, Let It Be This One
Despite all the legendary names that were a part of this forgotten festival, they were infamously overshadowed by Woodstock 1969 and the imprint it left on the country.
50 years later, Questlove is not the only person shining a light on Black Woodstock. Yvonne McNair, Wyclef Jean, and many others are reigniting the excitement that was brought to Harlem in 1969 and bringing it to the 21st Century.
The inaugural Harlem Festival of Culture will be a 3-day music festival that has been "curated to be a heartfelt, vibrant celebration of Black culture, driven by some of the hottest names in music and shining a spotlight on Harlem's rich and diverse heritage." It will take place between July 28 and July 30.
Some of the acts performing include A$AP Ferg, Bell Biv Devoe, Cam'ron, Mase, Estelle, Teyana Taylor, Coco Jones, Fat Joe, Eric Bellinger, Remy Ma, and many more.
While the festival is going to be a fun time for all who attend, it took a lot of work from executive producer and co-founder, Yvonne McNair. A successful event planner before this festival, McNair felt the weight of reimagining the 1969 festival and making it just as memorable and engaging as the original.
"A lot of the problems being addressed in the film [Summer of Soul] are still concerns we face in the community today," said McNair. "It made sense to reimagine what that festival would look like now and what it would mean to a community."
She continued, "As someone who has produced many festivals, one of the common themes and problems is that they just come into the community for that weekend, and don't engage with them anytime throughout the year. With the Harlem Festival of Culture, we wanted to make sure that we engage with the community all year. We had a series of events that led up to the festival and they will continue throughout the year."
McNair isn't alone in organizing the HFC. She's joined by Jordan Brand Chairman Larry Miller, Recording Academy CEO Harvey Mason Jr., and legendary rapper Wyclef Jean, who serves as the co-chair of the Music Advisory Board for the festival.
While Jean was born in Haiti, he has created a deep connection with the Harlem music scene during his time as an MC and musician. He first performed at the Apollo Theater when he was 16 years old. From then on, Jean had a special connection to the Upper Manhattan community.
"The connection with Harlem always goes deep with me, as a student of culture," said Jean. "I came from a background of exploring music, so you can't talk about music without talking about Harlem, from the Renaissance on down."
He continued, "Remember, back then you didn't have American Idol or anything. You know when people say, 'If you make it in New York you can make it anywhere'? For me, that's Harlem, you know what I'm saying. If you wanted to test your chops, go to Harlem because they will test you."
Wyclef would know. Coming in a time when Jay-Z, Nas, Big L, P. Diddy, and many others were trying to make a name for themselves, Harlem was the place to be.
It'll also be the place to be this weekend, as the Harlem Festival of Culture will shine a new light on the neighborhood and its importance to the culture we all know and love today.
For tickets and info for what promises to be a memorable weekend, check out the Harlem Festival of Culture's official website.