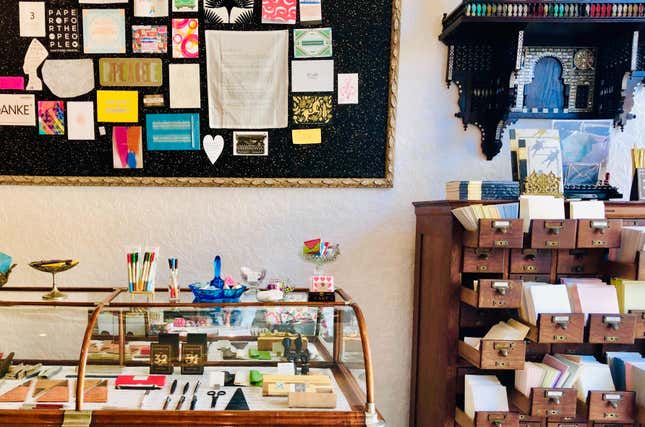 Walking into Greer Stationery is like walking into the fondest of memories—at least, that's how I felt when The Root's Managing Editor Genetta Adams (a longtime fan of the brand) insisted we visit their Chicago location last summer. The moment I entered Chandra Greer's jewel box of a shop in the city's upscale Lincoln Park neighborhood, the burgeoning writer I was in my youth—the one who had no idea what to say but knew it began with putting pen (or pencil) to paper—was reborn, so excited was I by the gorgeous array of fresh notebooks, fountain pens and the intoxicating smell of paper (because most of us bibliophiles are typically papyrophiles, too).
Greer, a former advertising exec, tells The Glow Up the idea to open a stationery shop came to her "in a flash." She envisioned an opportunity to combine her love of design, communication, and community—through building a great environment with a diverse team—and Greer Stationery was born.
"I wanted to create a place whose purpose was solely, always, 100 percent, steadfastly, positive," writes Greer of her store, which is "a place devoted to good feelings, intelligent thought and the celebration of beauty."
The impeccable, yet whimsical space is both homey and worldly, filled with items personally selected by Greer from across the globe—pencils from Japan, notebooks and pens from Germany, card stock from Czechoslovakia, stationery from Belgium, letterpress cards from New York City's Greenwich Village...the global community somehow fits inside of the store's intimate footprint through its owner's curatorial eye.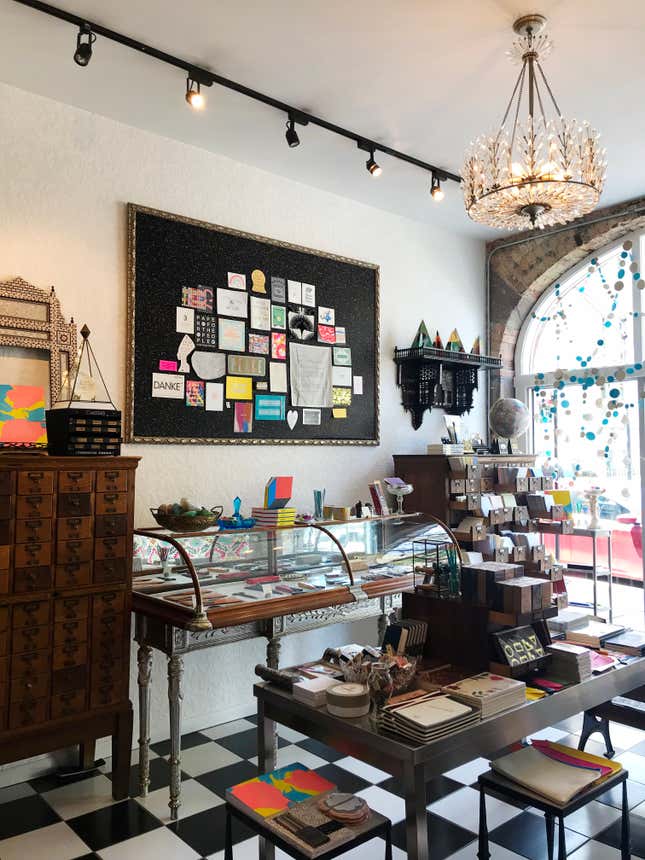 "A lot of my influences from abroad are in that shop...everywhere I go, the first thing I do is hit up a paper store," says Greer. "I'm constantly researching and learning. As much as know, there's so much I don't know."
She notes that in many other cultures, the art of using stationery hasn't been lost to the digital age the same way it has in the States. As a result, the paper goods and accessories Greer chooses for her store are of the highest quality—yet available at a variety of price points. It's an issue of integrity for Greer, who says she wants her store to be accessible to all demographics.
"For me, it's just about not putting judgment on who I want to sell to, but having something there for whoever walks through the door," she says, later adding, "if you come in our shop, we're going to treat you well."
And while the Lincoln Park locals may be predominantly affluent and white, there's plenty of us to be found among Greer's offerings. Take, for instance, the "I Am a Man" journal, modeled after the iconic signs from the 1968 Memphis sanitation strike (letterpressed versions featuring Rosa Parks and Ida B. Wells are also great finds). Or, perhaps the gold and silver-foiled silhouettes of little black girls scattered across a notebook (below left) will enchant you as they did me on my visit; I now want to buy them by the stack. (I chose gold, and got Japanese foiled pencils, below right, to match.)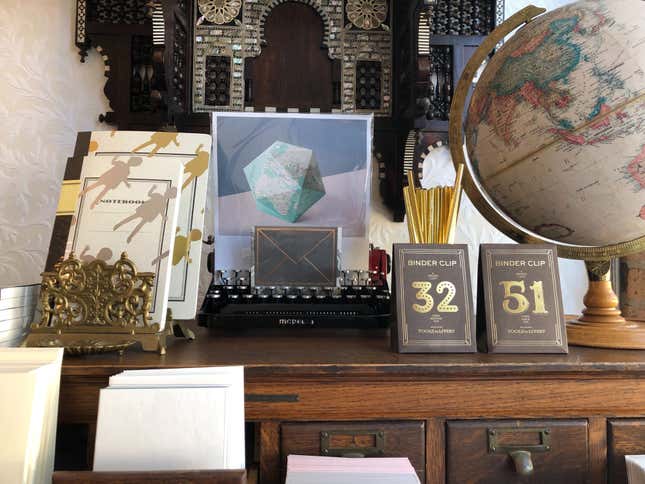 "If you want to write a love letter, you come in and get the best freaking paper that you can to write that love letter," says Greer. "If you want to capture your own thoughts and explore your own inner dynamic in a journal, well, here are 25 selections that are all going to be worthy of what you're going to write."

And of course, if you want to send a holiday card, Greer's got those, too. (And no, it's not too late; both Greer and I are fond of sending cards at New Year's, rather than Christmas—though I did spot a black Santa in her selection.) Similarly, there is an array of unique home goods; the "Suffer No Fools" gold foiled-print was another fave I had to cop. But whatever the occasion, there's a winking quality to Greer's inventory; a cleverness that has cultivated a loyal following far beyond the local area. In fact, the brand recently expanded, opening a satellite within independent marketplace Wolf & Badger in New York City's SoHo neighborhood.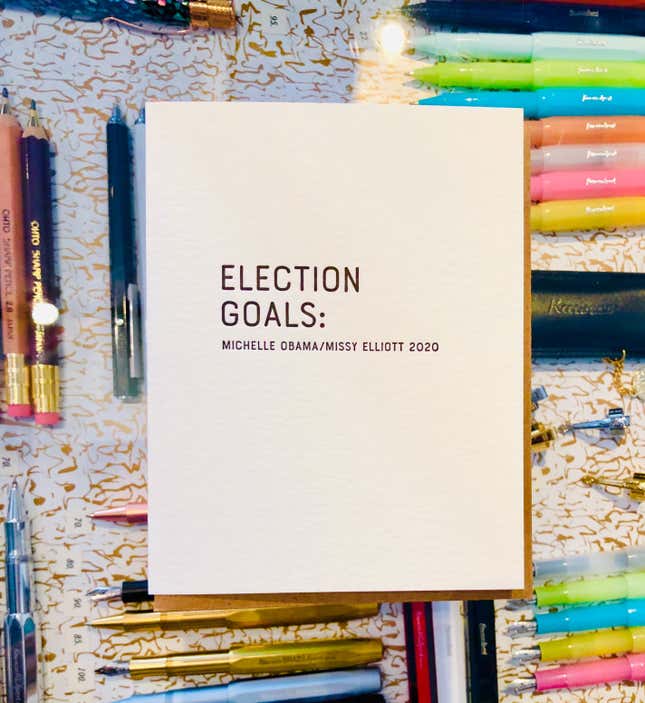 And in an era where most of us make even our most intimate communications via text, email or app, Greer offers a refreshing, if retro, alternative; one that communicates care, above all else. As she tells us, that's both the intent of her brand, and her wish for the holiday season.
"I would wish that people would use our products to spread kindness and to show [those] they are close to that you care about them," she says, reminding us that beyond the commercialism, consideration is the true spirit of the season, and sometimes, it only takes a small gesture.
"To me, it's your once-a-year opportunity to let people know 'I'm thinking about you; I appreciate you; you're important to me'" she adds. "I love that connection."
You can visit Greer Stationery at their locations in Chicago and New York, or access their entire selection online.