If you're tired of Cardi B, I suggest that you avert your eyes, cover your ears, back away from the computer, and retreat to a remote and abandoned island for the foreseeable future, because at this point, it's Cardi's world and we're just living in it.
Case in point: This was a week full of great music drops—especially music celebrating the sheer power of womanhood. First Drake made our Mondays all #BlackGirlMagical (plus some nonblack-girl twinkle) with his newest single/feminist manifesto, "Nice for What." Not to be outdone, on Tuesday, Janelle Monáe continued to make a solid case for the power of the pussy and it's-none-of-your-damn-business sexual fluidity with her latest bop, "Pynk."
But then came Cardi B, letting pregnancy only add to her potency in a Monday-night premier performance of her single "Money Bag" on The Tonight Show Starring Jimmy Fallon.
G/O Media may get a commission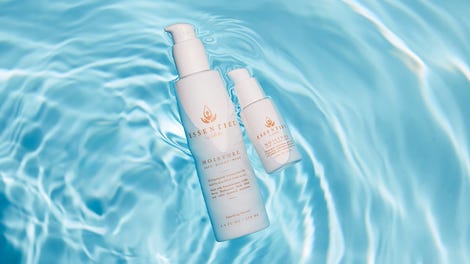 20% off
Essentiel by Adele
Rocking a platinum pixie wig with a custom bodysuit replete with gold and leather accessories by celebrity jeweler Laurel DeWitt—a look meant to evoke an iconic '90s Chanel look modeled by supermodel Linda Evangelista—Cardi reminded us why her debut album, Invasion of Privacy, went gold the day of its release. Because like it or not, it's certified fire.
Fun fact: As I wrote this post on board a flight, my seatmate—a complete stranger—took one glance at my screen and conspiratorially whispered, "I didn't expect to, but I love her album."
And all I could do was nod in agreement and become instant besties, because against all of my base and bougie music-snob instincts, I emphatically agree that Invasion of Privacy is totally legit. In fact, having listened to it several times, I'm now adding Cardi to the growing list of artists bringing back the art of the album (thank God)—which is only to say that it's chock-full of single-worthy cuts. While I was admittedly an early holdout on "Bodak Yellow," at this point, I don't think I've met a Cardi B song I didn't like.
Plus, not since Beyoncé's gilded 2017 Grammy performance have we seen a performer rock pregnancy like an asset rather than a hindrance (and not even Bey dipped it low like that). So this week, "Money Bag" takes the prize, not in the least for Cardi looking "like a walking wishlist" (plus, shoutout to the extra-extra swank thanks at the end).

That said, we've been holding out on a very honorable mention: "Black Panther" by U.K. sensation Lady Leshurr debuted on March 30. Two weeks later, we're still hype about it, so you do the math.
Staging a takeover of both London underground transit (shoutout to "the Tube") and Missy Elliott's 1999 classic "She's a Bitch," the reigning first lady of British rap blazes through a 2-minute, 40-second freestyle as if she's hit the purple flower. Like, for real, y'all: Vibranium must be running through this woman's veins.
And truly, the entire "art inspiring art inspiring art" effect is pretty meta, especially when Lady Leshurr ends up exactly where she begins in an entirely relatable urban moment, making us wonder for a second if what we just witnessed was as much a fantasy as Wakanda.
Whether you rock with our picks or not, what's undeniable is that this week in music, women took center stage—and obviously, we're always here for that.
Who were you jamming to this week?