The death of Umaru Yar'Adua, at age 58, may have been the most anticlimactic moment in his short and chaotic time as president of Africa's most populous country. Just two years after he won a much-disputed election in 2007, Yar'Adua, who was known to suffer from kidney problems, flew to Saudi Arabia last November for treatment for pericarditis, but his medical condition was never fully disclosed to his fellow citizens, and he was not seen in public again.
He left the country last fall without turning power over to his vice president, Goodluck Jonathan. The result was a kind of political limbo—that left Nigeria struggling with its usual mountain of issues—from a rebellion in the impoverished but oil-rich southeast to religious strife in the north—and a permanent state of corruption. Nigeria is the third-largest oil supplier to the United States, but most of its 150 million people live on less than $2 a day. Nuhu Ribadu, Nigeria's one-time anti-corruption czar, estimated that $380 billion in revenue has been stolen since independence from Britain in 1960.
After several months of uncertainty, the Nigerian courts gave Jonathan one year of presidential power in February, a move some politicians vehemently objected to as unconstitutional. In several months as "acting" president, Jonathan showed more guts than expected; besides promising to continue Yar'Adua's policies of reconciliation with the rebels in the south and attacking corruption at home, he sacked the cabinet and replaced key members with his own people.
Just a few weeks ago, Jonathan visited Washington for the non-proliferation summit convened by President Obama. At a speech at the Council on Foreign Relations, he reiterated his commitment to battle corruption and to make elections in Nigeria more transparent. Nigeria has been ruled by military juntas for much of its 50 years of independence. Although there were charges of vote fraud and corruption associated with the 2007 elections, many Nigerians saw Yar'Adua's victory as a sign the country's political process was moving from the boot to the ballot.
But the death of Yar'Adua may not make things any easier for Nigeria. The country has always had tensions between its Muslim north and its Christian and traditional south. An agreement called the zoning policy has shuttled the presidency every eight years between the two regions. If Jonathan decides to run for election in 2011, he will be breaking the agreement because his predecessor served less than four years. Vincent Ogbulafor, the chairman of the ruling People's Democratic Party, said recently that the presidency would remain with the north after the 2011 elections, in accordance with the zoning policy. That would mean a Muslim candidate. Jonathan, a biologist by training and a Christian, is from the south.
G/O Media may get a commission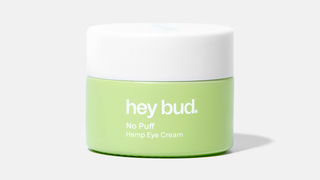 15% off
Hey Bud - No Puff Hemp Eye Cream
Jonathan was sworn in as president yesterday, meaning he can drop the "acting" from his title. He must select a vice president who will serve with him until next year's vote. Whether he attempts to stay in power or hand the title over to another candidate from the Muslim north will also determine how much turmoil is in Nigeria's future.
Joel Dreyfuss is managing editor of The Root.