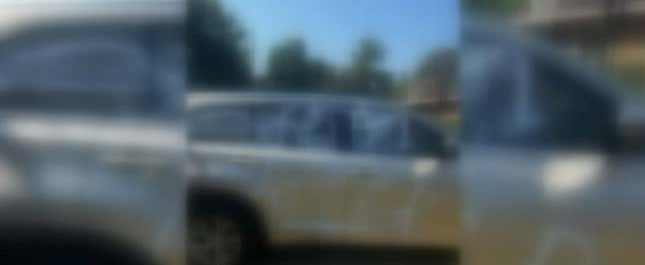 Police in Montgomery, Ala., have opened a hate crime investigation to find out who spraypainted Nazi symbols and racial slurs all over cars and houses in a majority Black community.

Authorities responded to a report around 6:30 a.m. on Saturday about vandalism in the Dannelly Pines neighborhood. When they arrived, they found homes with broken windows, along with egregious acts of racism: vehicles spray painted with the n-word and a swastika emblazoned on a home.
Small Town Horror: The Story of the Largest African Burial Ground in the U.S.
Nobody knows for sure who's responsible or what the motive was, but at least one Dannelly Pines resident, Otis Ramos, has a theory that it could have stemmed from an altercation with a panhandler at a convenience story nearby who was denied some spare change.
"He was saying something on the phone, 'If she was by herself I'd do something,' I asked him 'Why you are recording my wife? What's going on?'" Ramos said.

Ramos believes the same man was in the area in video footage that shows an unidentified man walking the street around 4 a.m.

"Anything could have happened. He could have harmed them, or he could have got himself hurt," said Ramos.
Police haven't been able to confirm that theory. But Montgomery elected leaders are going out of their way to tell the public that this act of hate won't be tolerated as others were in the city's troubled, segregated past.
"We are aware of this incident, and we will work with the victims and community members to prosecute those responsible for this cowardly act to the fullest extent of the law," Montgomery Mayor Steven Reed told WSAZ.

State Rep. Phillip Ensler took to X, the platform formerly known as Twitter, to share an images of the damage but to condemn the hateful messages. In November, Ensler became the first Jewish candidate to secure a seat in Montgomery in almost half a century.
"I am enraged by the white supremacist, racist images and words spray painted on personal, private property of Black residents in the Dannelly Pines area,'' he said. "I unequivocally stand against all crimes, acts, words, and displays of hate. I recognize the pain and anger this is causing so many in our community and I stand with them."
No arrests have been announced and the investigation remains ongoing.