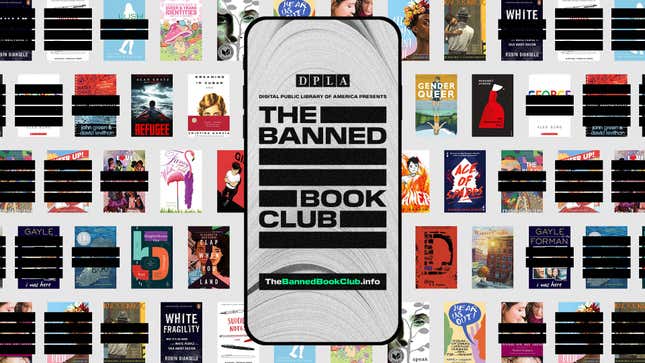 As a self-described word nerd, I couldn't imagine a world without James Baldwin's "Go Tell it on the Mountain" or Maya Angelou's "I Know Why the Caged Bird Sings." But if some conservatives had it their way, my grandchildren won't be able to find copies in their local library.
"Dip The Pen In Your Own Blood": How To Find Success As An Author | Securing the Bag: Part 2
But as the fight over book bans heats up going into the 2024 presidential campaign, The Digital Public Library of America (DPLA) wants to make sure even the most aggressive conservative efforts don't stop people from reading.
The DPLA's Banned Book Club is an initiative that provides readers in areas across the country where book bans take place with free ebook versions to read. The program is backed by President Barack Obama, who just this week condemned this form of censorship in a July 17 open letter thanking librarians for their service.
Readers can visit TheBannedBookClub.info to find out exactly what books have been banned at their local libraries. E-book copies of the titles they want can be delivered to their handheld device free of charge via the Palace e-reader app. Just search "The Palace Project" in the App Store or Google Play store to download. Once you set up your virtual library card, you can download your first book.
"At DPLA, our mission is to ensure access to knowledge for all, and we believe in the power of technology to further that access," said John S. Bracken, executive director of Digital Public Library of America. "Today, book bans are one of the greatest threats to our freedom, and we have created The Banned Book Club to leverage the dual powers of libraries and digital technology to ensure that every American can access the books they want to read."