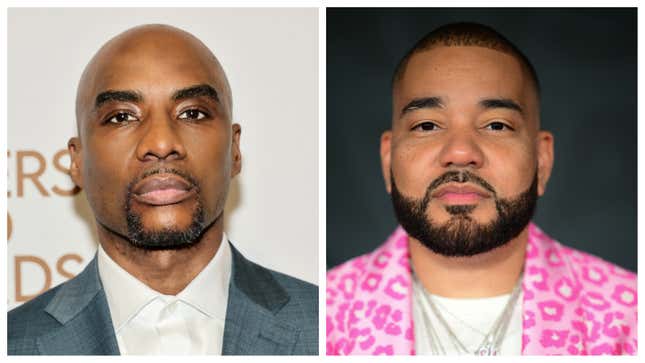 It looks like New York's Power 105.1-FM popular morning show The Breakfast Club—now hosted by Charlamagne Tha God and DJ Envy—has found a new home in BET.
Debra Lee On Greenlighting BET Hits Being Mary Jane & The Game | Securing the Bag: Part 2
According to The Hollywood Reporter, the network is getting back in the daily programming groove by broadcasting one-hour editions of the show beginning April 17 at 9a.m. ET. It will also air on VH1 as well. This marks the first daytime show for BET as well as the first daily programming since the popular video music countdown show 106 & Park went off the air in 2014.
In a statement sharing the news, Charlamagne said: "BET has been the home of so many cultural institutions, like Rap City and 106 & Park, that have shaped a generation. Those shows laid the foundation for The Breakfast Club to stand on and grow into the cultural institution that we have become. We look forward to carrying on the tradition."
Added DJ Envy, "I'm looking forward to the opportunity to showcase The Breakfast Club on BET. I love what the new BET is doing!"
BET CEO and president Scott Mills also expressed the following in a statement:
"We're thrilled to partner with iHeartMedia to bring The Breakfast Club and their unique brand of entertainment and cultural commentary to our audiences. We recognize the show's influence and popularity, and we are confident that the partnership will be meaningful to our viewers and to our partners. Hosts Charlamagne and DJ Envy are longtime members of the BET and Paramount family, so we couldn't be more excited to welcome The Breakfast Club home to BET."
This news comes just as the fate of ownership for BET hangs in the balance. As previously reported by The Root, Paramount Global (BET's parent company) is seeking to sell its majority stake in both that network and VH1. Following this reveal several big names in media and entertainment have put their hat in the ring to potentially buy them both. Those names include Tyler Perry, Byron Allen and Sean. "P. Diddy" Combs.