Don't have the box set of In Living Color? Can't ever catch it on cable? That's no problem in the Internet age. The show lives on via YouTube, where fans have uploaded some of the show's best clips. The Root asked our Twitter and Facebook fam to tell us the funniest and most outrageous sketches in the show's five-year history. Take a look at our collection of laughs from In Living Color.
Men on Film (Thanks, Ranu Hamilton, Lesley Toon Johnson, Adriana Burton, Richard Glasgow, Stephanie DeVoe, Dionne Williams Mural, Susan Robertson, Desiree Banda, Michele A. Yates, Desiree Pearson, @ajcoo82, @lovelyladylaw)
Blaine Edwards and Antoine Merriweather were In Living Color's resident film critics of all things "fab-u-lous." And it wasn't just their critiques that were hilarious. Blaine's miniature hats atop his bald head (and the occasional "bang" wig) and Antoine's parted or poofed high-top fade were worthy of "three snaps in a Z formation." Watch as they talk about Do the Right Thing, Great Balls of Fire and Dick Tracy.
http://www.youtube.com/watch?v=_QhuBIkPXn0&feature=related
As part of his parole duties, Homey is every kid's worst nightmare. He's not only a clown, but he's an ex-con with a chip on his shoulder. The Man is bringing him down, so he takes out all his frustration on a bunch of (grown-up) kids. Watch out for this clown's tricks because he packs a wallop. "Homey don't play dat!"
G/O Media may get a commission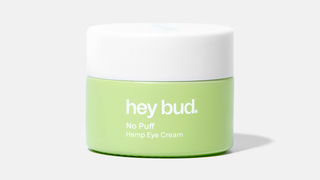 15% off
Hey Bud - No Puff Hemp Eye Cream
Ugly Wanda (Thanks, Sylvette Parker Monroe, Cyndi Welch, Stephanie DeVoe, April Burton, David Roundtree, Desiree Pearson)
In a curly, blonde wig, pink lipstick, and enough Vaseline to scare the ash off any man in her midst, Wanda is the most memorable man eater in recent history. "I'll rock your world," she promised her unlucky victims. And when a man dissed her, she was "ret to go." Did you know Wanda was the fifth member of En Vogue? Fa real doe.
http://www.youtube.com/watch?v=UBM6CBtuHS4
Oswald Bates shows us the benefits of a Hooked on Phonics program for inmates. "You don't even have to be clairvoyant, I mean, Clair Huxtable" to understand what he's talking about.
"Intergalactic oppressors" infiltrate the Starship Enterprise via the Nation of Islam. Minister Louis Farrakhan tries to free Uhura of her "nappy wig" and her 15-year role as Captain Kirk's secretary and "occasional chocolate fantasy."
http://www.youtube.com/watch?v=xNWYo5d_Wwg
After telling the juiciest secrets, rumors and truths of her whole block, she'd cock her head to the side and say, "I ain't one to gossip, so you ain't heard that from me." And don't you dare say anything bad about Ms. Jenkins. With the classic, foamy pink rollers (you know, the ones that pull out your hair), a church hat sure to make heads turn, and pasty, pink lipstick, she gossips her way through the L.A. riots.
http://www.youtube.com/watch?v=QfzDUpB88x4
Good ol' Calhoun Tubbs could write up a quick song at the drop of a dime. Like to hear it? Here it go. "Ahhh, haaa."
"Let me tell you something:" If it's fire safety week anywhere in the world, the last person to invite would be Fire Marshal Bill. Where's Smokey the Bear when you need him?
Damon Wayans can't even make it through this scene without cracking up. Timbuck, a runaway slave, is transported to 1991, where "freedom don't seem to last too long." This clip seems pitch-perfect for Virginia Gov. Bob McDonnell, who's looking to reinstate Confederate History Month.
Anton Jackson invites a reporter on assignment to cover the "streets" into his, err, humble abode. He watches "Good Morning, Skid Row" through a cutout in his cardboard box, he uses newspaper as bed—and booty—sheets. But of course, worst of all is his make-shift toilet.
Compiled by Erin Evans.
Become a fan of The Root on Facebook. Follow us on Twitter.