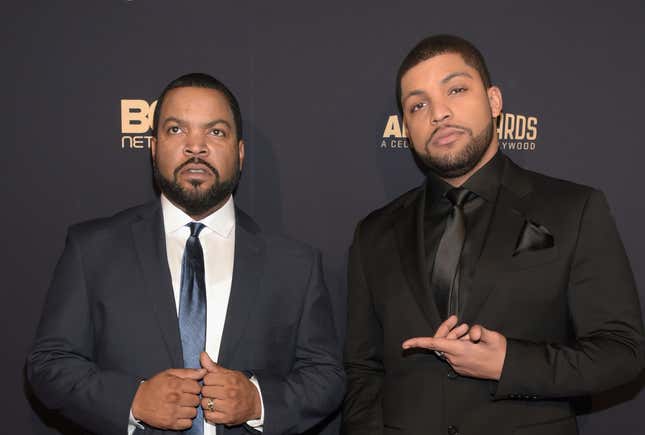 The recent discussion about "Nepo Babies" has taken over social media. Reactions from famous second and third generation stars have ranged from offended to non-interest. However, one actor has weighed in with a completely reasonable take on the whole conversation. On Thursday, while appearing on The Kelly Clarkson Show, O'Shea Jackson Jr. explained why he considers it a "badge of honor" to be called a "Nepo Baby." In case you're not familiar with his work, Jackson Jr. is the son of rapper/actor Ice Cube. His breakout role was playing his father in the N.W.A. biopic Straight Outta Compton.

Small Town Horror Story: The Framing of the Scottsboro Boys
"I'm forever grateful for everything that my dad had to do to give me the opportunities that I have," Jackson said. "If I were to run away from that or shy away from it in any way, in my eyes that's disrespectful to everything he had to go through. He didn't work as hard as he did for me to not accept and appreciate it. So I wear it as a badge of honor."
Jackson went on to explain that he's proud of his dad and considers the Friday star his hero. He also noted that his father's rap roots often leads to misconceptions about his lifestyle and work ethic.
"A lot of people, when they see me, naturally [say], 'Hey, you're Ice Cube's son.' You're damn right I am, 100 percent, that's my hero. That's my coach," he said. "At the same time, the door can be open but you gotta walk through. I have a lot of people, they have an idea of what I'm going to be before I get to any set, because of their idea of what my dad is. They think I'm coming to set feeling entitled, or I feel like I need to have a posse of 15 to 20 people with me. Straight rap stuff. But no, I'm here to work. I pride myself on my professionalism."
Honestly, this is the best response to the whole discussion. Is he supposed to ignore everything that his father did to make his family's life better? Of course not. And if you expect that from him, that's completely unreasonable. When it comes to the subject of "Nepo Babies," everyone needs to understand there's a difference between someone who coasts off their family name and money, and someone who has a famous name, but goes out of their way to establish their own success. The two aren't the same and it's disingenuous to say that they are.
And just in case you're wondering, Jackson is firmly positioned in the latter category. He followed up Straight Outta Compton by building a fascinating resume with roles in Den of Thieves; Godzilla: King of the Monsters; Swagger; Obi-Wan Kenobi; and Cocaine Bear. As he said when he addressed the issue in a Twitter thread in December, "Once the door was opened it was up to me to walk through it and thrive."