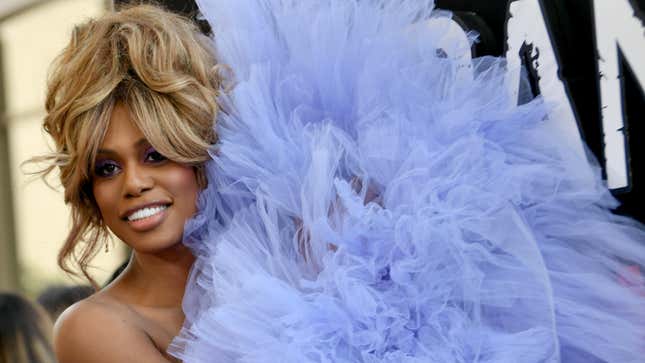 "It's a dream come true," says Laverne Cox of her history-making appearance on the cover of British Vogue's September issue, as reported by People. Cox is the first transgender person to garner the coveted appearance, of which she said, "It's been one of my biggest dreams and here it is."
America's Got Talent Host, Terry Crews, Shows Full Gratitude For Writers On Strike
And to who does she owe the honor? "I did not find that out until last week," she said. "Edward Enninful called me at 9:30 in the morning and he's like, 'I have someone on the phone for you,' and it was the Duchess of Sussex." That's right, guest editor Meghan Markle chose Cox as one of 15 cover stars for the "Forces for Change" issue, featuring "trailblazing female changemakers."
"The Duchess chose a diverse selection of women from all walks of life, each driving impact and raising the bar for equality, kindness, justice and open mindedness" Vogue notes—and notably, Markle was initially asked to be the issue's sole cover star, but instead asked if could she share editorial duties.
And as for the conversation between Markle and Cox? Cox confessed that she'd been a longtime fan of the duchess' former show, Suits, and praised Markle as being "so lovely."
"She just thanked me for being an inspiration and to keep it up," said Cox.