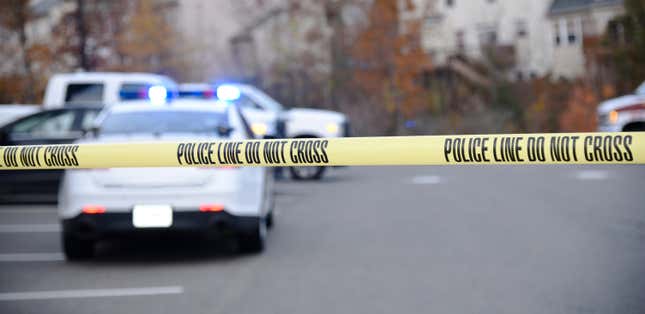 Castroville Police Chief Jackson has been placed on administrative leave Tuesday, after being caught using racial slurs while evaluating a murder scene, reported KSAT 12 News. The incident was recorded on the body camera footage.
Netflix's Wednesday Star, Joy Sunday, Plays That's So Random
On February 5, officers responded to a report of a found body between Houston Street and Highway 90, reported KSAT. However, during the investigation, officials reported Jackson to be using inappropriate language. It was reported that he was heard using the n-word three times while discussing where the victim, Elijah Chandler, was from. While a Medina County Sheriff's Office deputy looked through the footage, he alerted Castroville officials of what he heard, per KSAT's report.
Mayor Darrin Schroder responded to the incident condemning the reported behavior.
From KSAT:
"The City of Castroville does not tolerate discrimination of any kind. Our criminal justice system cannot be shaped by biased policing and unfair judicial precedents, including attitudes and actions that are rooted in racism and other forms of discrimination. The emotional, mental, physical, and financial impact on our communities is a tangible experience for too many and must be taken seriously. The threat of racial violence is real, so we must take seriously all words and actions that can be precursors to that.-"
The mayor also said in his statement that the allegations against Jackson are being investigated. Jackson is to remain on leave during the investigation. It's not surprising that racist police continue to show their tail, especially in a state like Texas. However, it is somewhat relieving that disciplinary action may be considered for the 'bad apples' in the department.
"We believe in all human rights, so we will not discipline simply on rumors or hearsay, but we will act decisively if we determine guilt of discrimination," said the mayor via KSAT 12 News.