A former dentist in Texas was indicted Monday in connection with a 2016 case that left a 4-year-old patient with brain damage.
Bethaniel Jefferson, whose license to practice was revoked by the state in November, turned herself in to the Montgomery County Jail after a judge issued a warrant for her arrest Tuesday, Click2Houston reports.
In January 2016, Courissa Clark, the mother of little Nevaeh Hall, took the girl to Jefferson's office at Diamond Dental in Houston to have a tooth pulled. Court documents indicate that Nevaeh was given too many sedatives and other drugs that caused her to fall into respiratory distress, reducing oxygen levels to her brain. Nevaeh had a seizure and suffered severe brain damage, the news site notes, leaving her unable to walk, talk or see.
"Nevaeh Hall is profoundly brain damaged," attorney Jim Moriarty, who is representing Nevaeh's family, said. "She's going to be profoundly brain damaged for the rest of her life."
According to Fox News, Jefferson then allegedly placed Nevaeh in a recovery room for hours before calling 911.
G/O Media may get a commission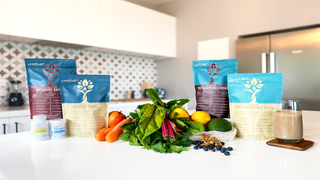 Jefferson is facing charges of "intentionally and knowingly by omission" causing serious injury to a child, leaving Nevaeh's family with some relief that the case is being heard in criminal court.
In May the family also reached an undisclosed settlement in the civil case related to the incident.
"To have a normal kid one day and then that's taken away all of a sudden, it's hard," said her mother, Courissa Clark. "Justice is served. She deserves everything she's getting, plus some."
"I want her to understand what she took from us," grandmother Clara Clark said of Jefferson. "She took Nevaeh's life in a sense, and she changed her life and she changed everyone else's life."
Read more at Click2Houston and Fox News.