A 16-year-old boy who stowed away in the wheel well of a plane after getting into a fight with his parents is "lucky to be alive" after surviving a lack of oxygen and cold temperatures during a five-hour flight from California to Hawaii, the Associated Press reports.
"He was unconscious for the lion's share of the flight," FBI spokesman Tom Simon told AP after the boy was found once the plane landed in Hawaii Sunday night. "Kid's lucky to be alive."
Simon said security footage from California's San Jose airport confirmed that the Santa Clara, Calif., teen climbed a fence to get to Hawaiian Airlines Flight 45 Sunday morning.
When the Boeing 767 landed in Maui, some five hours later, the boy hopped down from the wheel well and began wandering the runway. Airline personnel noticed the boy and notified airport security, Hawaiian Airlines spokeswoman Alison Croyle told AP.
The FBI questioned the boy, who had no identification. He was medically screened, found to be unharmed and was seen sitting upright on a stretcher as he was being taken to a hospital. Authorities said the boy was released to child protective services and was not charged with a crime.
"Our primary concern now is for the well-being of the boy, who is exceptionally lucky to have survived," Croyle said.
G/O Media may get a commission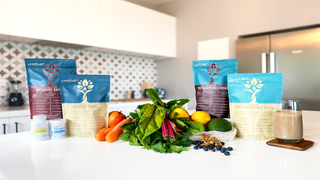 This isn't the first time that someone has taken an unauthorized flight in the wheel well of a plane. According to AP, in August a 13- or 14-year-old boy in Nigeria stowed away in a wheel well of a domestic flight and survived a 35-minute trip. Others have not been so lucky. In 2010 a 16-year-old died after stowing away in a flight from Charlotte, N.C., to Boston. And in 2012 a man died after he slipped from the wheel well and fell onto a suburban London street as a flight from Angola began its descent.
 Read more at the Associated Press.