A Florida 16-year-old who was seen on video throwing a 68-year-old woman into a swimming pool during a rowdy party over the weekend has been given home detention until his next court appearance.
According to WPLG, on Tuesday, Judge Carlos Rebollo ordered that the teen stay home unless going to school, church or basketball practice.
"He's a good kid," the teen's attorney, Paul Molle, said. "It's an unfortunate situation, but I think with time it'll pan out and we'll get to see the real kid for who he is."
Shocking video emerged over the weekend in which the 16-year-old was seen on video lifting Nancy James, 68, and then falling hard on the ground as he slipped on the wet surface of the pool area. The young boy then picked up James again and tossed her into the pool as he fell in.
"It just shouldn't happen," James said. "The kid has not evolved yet into what you're supposed to be as a human being."
G/O Media may get a commission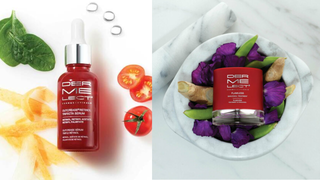 Save $19
Retinol Renewal Kit
Molle said that his client wants to apologize to James for the incident.
"He seems to be very remorseful for the situation," Molle said. "I think he looks forward to the opportunity to address the individual face-to-face and personally apologize for the incident that's taken place."

The incident occurred Saturday at a rather rowdy party at the Player's Place apartment complex in North Lauderdale.
James can be seen on video going into the loud crowd of about 200 partygoers. James, a member of the association board of the complex, said that she entered the pool area to ask the group to turn down their music after receiving several complaints.
That was when the teen rushed toward her in the footage and picked her up.
"I didn't even really get to walk in and this kid comes from behind, picks me up, drops me and drags me into the pool," James said.
James suffered bruises on her shoulder and leg.
Herve Mompoint, who attended the party, told the news station that things got a little out of hand.
"Whatever happened just happened that day. You know, a few kids got crazy a little bit," Mompoint said.
"Kids are kids, no matter what. They're going to have parties," James said. "Just lower the music."
The teen, accompanied by his mother, turned himself in after the incident. He is facing one count of battery on a person 65 or older. He is expected back in court June 5.
Read more at WPLG.