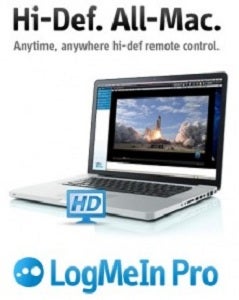 We've all been there before:  you're on your way to the big meeting when you realize that not only do you not have the presentation, but you didn't save it to the "cloud" and your flash drive is sitting on the desk at home where you left it.  What do you do now? 
If you had LogMeIn on your phone, you'd be able to remotely access your PC or Mac from anywhere using your smartphone, Kindle, or another computer.  You could save and transfer files, control applications, share photos, and add attachments to emails.  The cost is a bit pricey though:  $30 for Android and Kindle, $40/year for LogMeIn Pro for iPhone (which includes HD audio/sound streaming and links to cloud storage). There is also a free lite version for iPhone as well.  For busy folks on the go, the free version is already pretty slick, but the additional features you get with the upgrade just may make it worth the price.
Follow tech-life expert Stephanie Humphrey on Twitter.