Well, well, well. Little Ms. Taylor Swift has learned the art of shade.  
It all started with a lyric from Kanye West's song "Famous" that's on his new album, The Life of Pablo. 
"I feel like me and Taylor might still have sex/Why? I made that bitch famous," West rapped. He was referring to the fiasco from the 2009 MTV Video Music Awards where West interrupted Swift during her acceptance speech and reminded her that Beyoncé had one of the "best videos of all time." 
During Swift's acceptance speech for Best Album of the Year at the Grammys Monday night, she slammed those who try to take credit for other people's success.
"As the first woman to win Album of the Year at the Grammys twice, I want to say to all the young women out there: There are going to be people along the way who will try to undercut your success or take credit for your accomplishments or your fame," Swift said, waving her feminist flag in the process.
"But if you just focus on the work and you don't let those people sidetrack you, someday when you get where you're going, you'll look around and you'll know it was you and the people who love you who put you there, and that will be the greatest feeling in the world," she finished, symbolically waving her middle finger furiously at West.
G/O Media may get a commission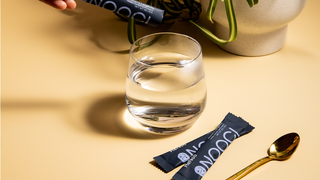 On Friday, West tweeted that he called Swift and got her blessing for the lyric.
https://twitter.com/kanyewest/status/698146344242958336?ref_src=twsrc%5Etfwhttps://twitter.com/kanyewest/status/698146619703824384?ref_src=twsrc%5Etfwhttps://twitter.com/kanyewest/status/698146866098278400?ref_src=twsrc%5Etfwhttps://twitter.com/kanyewest/status/698146943927787522?ref_src=twsrc%5Etfw
Swift apparently disagrees with that explanation, since she put out a press statement saying that the song wasn't OK with her because she thought it was "misogynistic."

The feud between these two—which Jay Z tried to quell—continues. But good for Swift for standing up for herself. 
For more of black Twitter, check out The Chatterati on The Root and follow The Chatterati on Twitter.
Diana Ozemebhoya Eromosele is a staff writer at The Root and the founder and executive producer of Lectures to Beats, a Web series that features video interviews with scarily insightful people. Follow Lectures to Beats on Facebook and Twitter.
Like The Root on Facebook. Follow us on Twitter.