She may have come into our consciousness as the costume and fashion-designing, hairstyling matriarch of the star-laden Knowles clan—now expanded to include the Carter and Lawson surnames—but Tina Knowles Lawson, better known as "Ms. Tina" to followers, is indisputably a star in her own right. Whether telling "mom jokes" on social media or running mentorship and community-building arts initiatives through the WACO (Where Art Can Occur) Theater Center, which she co-founded with her husband, veteran actor Richard Lawson, Ms. Tina has rightfully built her own fanbase, drawn to her unique blend of Hollywood glamour and Texas-bred wisdom.
Amid the concurrent crises that have beset our country in recent months, the powerhouse has been using her influence and passion for justice in even more creative ways, lobbying Congress to pass the HEROES Act, sponsoring COVID-19 testing drives with daughter Beyoncé, and distributing much needed PPE to hospitals in often underserved Black communities. And as another major election looms, Ms. Tina has been using both her platform to rally the vote, teaming up with legacy haircare brand African Pride, And Still I Vote, and Executive Producers Trell Thomas and Jasper Hagan to produce an Instagram Live series titled "Talks With Mama Tina."
"I just feel so blessed because, you know, I knew I wanted to do something," Ms. Tina recently told The Glow Up, as she appeared on our Big Beauty Tuesday. "And I'm always on people about voting...And so, I talked to Trell and I said, 'I really want to get involved with some kind of organization because I think I could be helpful, even if it's just me getting on my Instagram.'"
"And then, African Pride came along because we wanted to do something that got the word out," she continued, "And they were so gracious to sponsor me having a Live every week...I just really appreciate them so much because they put their money where their mouth is, you know?"
G/O Media may get a commission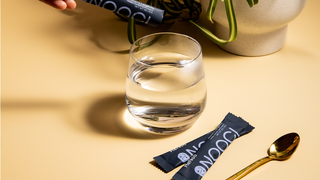 We stan a brand that is civically responsible—and curl-cultivating, to boot. And they couldn't have picked a better ambassador to get the word out, as Ms. Tina is well-versed on our current political stakes—wisdom she and husband Lawson readily share with the 90-plus youngsters they mentor through the "Tina's Angels" and "Richard's Warriors" programs at WACO.
"[T]hey were like, 'Well our voting won't make a difference.' And it just hurt me to my heart because so many of our people feel that way, especially people in underserved communities," she shared. "They feel like their vote is not going to count and they don't have a voice. And it breaks my heart."
Educating not only those kids but communities everywhere about the true power of their vote (hint: Think down-ballot, not just the presidency) is Ms. Tina's current crusade; but with Halloween looming—and the Knowles-Carter-Lawson clan notoriously creative when it comes to costuming, we, of course, had to ask if there were any teasers Ms. Tina would share about their plans for this unprecedented year.
"I'm working on something and I'm not at liberty to say," she responded, playing it coy. What she would share is that Tina's Angels and Richard's Warriors will be basing their costumes on R & B and hip-hop entertainers—and yes, there will be lip-syncing involved. While we know Ms. Tina does a mean rendition of another famous Tina, does this mean we'll finally see where the Knowles girls got their legendary stage presence?
"You know, my children didn't get that dance moves from their mama," she laughed.
Wanna know what else we got from Ms. Tina? Check out this week's Big Beauty Tuesday—and on Thursday, celebrate and organize the power of the vote on the holiday she's launched with African Pride: #HBCUPlanToThePollsDay!
On October 15, 2020, both African Pride, the leading haircare brand for Black and Brown women, and the organizers of And Still I Vote will champion their HBCU Plan To The Polls Day. The co-led, national holiday was created to encourage HBCU students and alumni from across the country to make a plan for how they will vote during this election cycle and to share their online pledge with their followers and communities. For more information, please visit. #HBCUPlanToThePollsDay