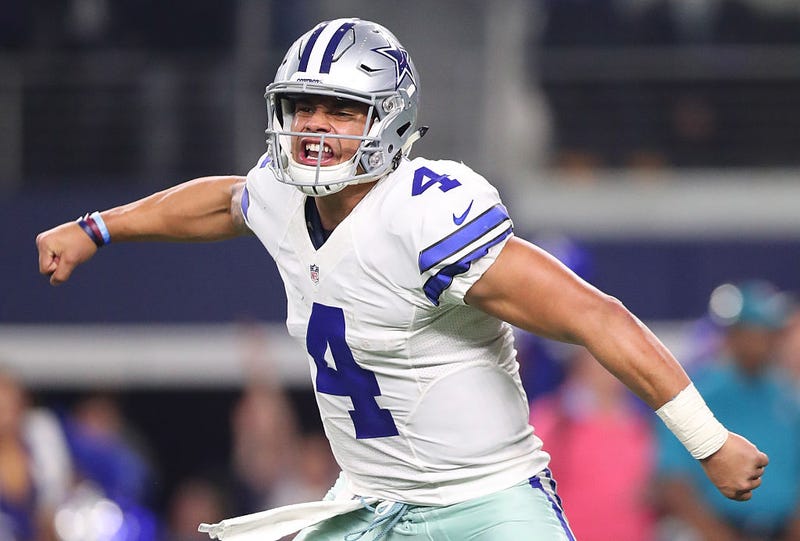 Dallas Cowboys quarterback Dak Prescott is a cerebral player. He was poised after being thrown into the fray when often injured starter Tony Romo went down in a preseason game. He not only took over the job as America's Team QB in 2016, his rookie year, but he and beast running back Ezekiel Elliott led the team to the…
As we were all mesmerized by the Alpha Kappa Alpha-inspired outfit Cam Newton wore Sunday, I have to admit that I missed the delicious irony of Newton talking about feeling unprotected on the football field.
It's time for Colin Kaepernick to rise up: Chip Kelly, the coach of the San Francisco 49ers, announced Tuesday that he's making the switch from the highly ineffective Blaine Gabbert to Kaepernick, NFL.com reports.
The sad story of ex-NFL quarterback Marcus Vick continues as TMZ Sports reports that the younger brother of Michael Vick was arrested in Virginia on a drug-possession charge.
At the end of the 2015-2016 football season, Cam Newton could have run uncontested for president of the African Americans. Newton had just finished dominating the NFL regular season, in which he walked away with the MVP and almost dabbed his team to an undefeated season. In the Super Bowl, Superman turned back into…
It wasn't supposed to end like this. We were supposed to be a three-person team until the end. But sadly, we lost "Meats." That's right, Yesha "I Like Meats" Callahan has taken her 15,000 Twitter followers and gone home. Stop crying! She's still alive and kicking and dominating page views on The Root. And while my…