Stop reading if any of this sounds familiar: A young woman moves to Texas seeking a fresh start, ends up in jail, and because she's unable to post bail, stays in police custody for weeks until one day she's found unresponsive in her cell.
She's rushed to a local hospital, where she is pronounced dead.
Now, Symone Marshall's family is left searching for answers after the 22-year-old died in the Walker County Jail.
"We are feeling terrible," Marshal's sister Honey Marshall told KHOU. "All we had was each other. We're just feeling really heart-broken right now. Like this is the worst thing to ever happen to us."
According to the news station, Symone Marshall and a female friend were driving along Interstate 45 April 26, when they were involved in a single-vehicle crash. Police and paramedics arrived on the scene and say Marshall and the passenger were evaluated and that both women refused medical treatment.
G/O Media may get a commission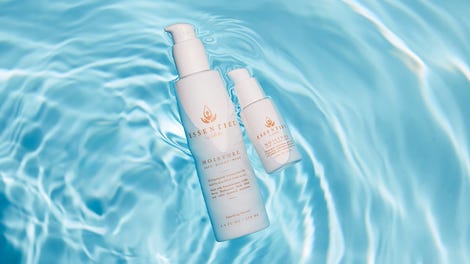 20% off
Essentiel by Adele
 Both women were arrested and issued misdemeanor and felony charges of cocaine possession. Marshall was also charged with providing a false identification, KHOU reports.
The passenger posted bond and was released the next day, but Marshall was unable to secure the $5,000 needed to be released so she spent the next two weeks in custody.
Symone Marshall, a single mother, told her sister that she wasn't feeling well, her head was hurting and she felt like blacking out, Honey Marshall told the news station.
Honey Marshall said she called the jail demanding that her sister be taken to a hospital.
"They told me she's seen the doctor at the jail," Honey Marshall said. "I told them she needs to go to a real hospital."
On May 10, just weeks after being arrested, Symone Marshall suffered a seizure and, according to prison officials, was rushed to a local hospital, where she was pronounced dead.
Police have released little information regarding Marshall's death. An autopsy was conducted by the Harris County Medical Examiner, but results are pending. In fact, no news station reported on the death until Shaun King, the senior justice writer for the New York Daily News, wrote about it in a recent article.
Sheriff Clint McRae, told KHOU that the department will be forthcoming with information as it is received.
"Even though we feel pretty comfortable, we're going to look at it from all angles," said McRae. "We're a very transparent department. We want to know exactly what happened so we can go home and sleep at night."
Read more at KHOU.