Swaziland's royal family has found itself ensnared in the firm grip of social media users who are determined to expose the lavish lifestyle of "Africa's last absolute monarch," while most of the country's people barely subsist on $1 a day per person, Agence France-Presse reports.
SwaziLeaks began writing critical posts about the problem almost a year ago, the report says. And members of the group, inspired by WikiLeaks, have refused to identify themselves out of fear of reprisal from the government.
https://twitter.com/iafricanews/status/505228298994335745
Some recent posts include images of family members as they reportedly party abroad in "Los Angeles, enjoying a luxurious suite at London's Heathrow airport or at other opulent locations," the report says.
The news site says the king's annual household budget is about $60 million in a country where an estimated 60 percent of the population live on less than $1 a day per person.
"We wanted to try and expose some of the exploitation and corruption of the rich and powerful," SwaziLeaks told AFP.
G/O Media may get a commission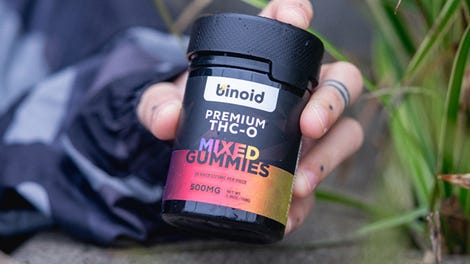 25% Off + Free Shipping
Binoid THC-O Gummies
Ruled by King Mswati III, Swaziland has Africa's last absolute monarchy. The government has come under fire for arresting and imprisoning opponents, the report says.
Read more at Yahoo News.