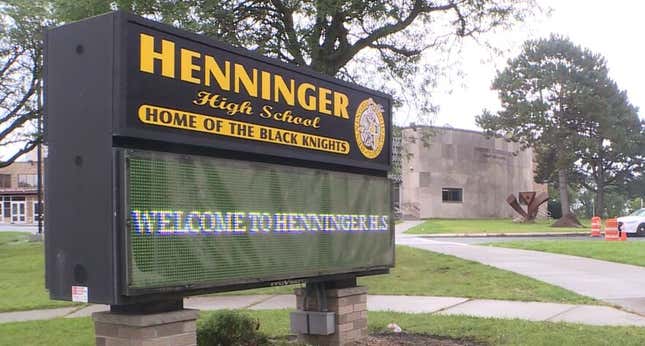 Police shared that on Monday, racist threats of violence were sent to students at two separate Syracuse city high schools. It occurred the same day that another high school in the area decided to go remote due to similar reasons.

American Ninja Warrior: Season 15 Is Our TV Pick of The Week
According to Lt. Matthew Malinowski, a spokesperson for Syracuse police, Henninger High Schools and Corcoran High School students received threats that targeted them for shootings and contained "racist language."
The threats claimed that the shooting would happen at 12:30 p.m. Monday but fortunately it didn't, Malinowski explained. The information was passed on to local authorities by both students and parents.
Malinowski also shared that additional police were at the schools Monday. On Sunday night, East Syracuse Minoa High School decided to go remote after a student received a text message that said "violence would take place at school on Monday."
According to Superintendent Donna DeSiato, the student received the threat which included "racist sentiments" and posted it on social media. A spokesperson for the Manlius Police Department, Sgt. Kenneth Hatter, stated that a threatening text message was sent just hours after ESM's Homecoming Dance.
In a statement to families, DeSiato wrote:
"The district is fully investigating all of these actions, as are members of law enforcement. While we are prevented by law from commenting on individual student discipline, please know that the district will certainly exercise its significant disciplinary responsibilities and options in response to these incidents. Based upon the threat of violence that was made last night, we have decided to conduct remote instruction at the high school tomorrow, September 26. All afterschool and athletic events at the HS will be cancelled or relocated. All other schools will function as normal for Monday, September 26. The District continues to work closely with law enforcement on this matter and you can expect additional updates from me as more is learned or as developments necessitate."