Zachary Stoner Called Himself the 'Hood CNN'
Chicago Tribune Finds Predators on School Staffs
Craig Melvin Puts Bill Clinton on Defense
90% of Editors of Large Papers Are White, 73% Male
Memphis Reporter Escapes Deportation, for Now
Journalist Not Guilty After Pipeline Arrest
'All Things Considered' Airs From Puerto Rico
Walter Stovall, Editor, Trainer of Journalists, Dies
Texas' Poor Oversight Leads to Dire Consequences
Short Takes
Zachary Stoner Called Himself the 'Hood CNN'
The shooting death last week of a Chicago vlogger — or video blogger — drew the attention of the Committee to Protect Journalists Monday as friends and admirers prepared for a Friday funeral and a GoFundMe page sought to raise money for the service.

"Authorities should thoroughly investigate the murder of Zachary Stoner, including whether his journalistic work was the motive for his death," said Alexandra Ellerbeck, CPJ's program coordinator for North America.
A video posted on YouTube showed a purported Chicago gang member declaring in graphic street language that Stoner was killed because the interviews he posted on his popular YouTube channel revealed information that led to the killings of some of his subjects. Stoner had "blood on his hands," the purported gang member said.
G/O Media may get a commission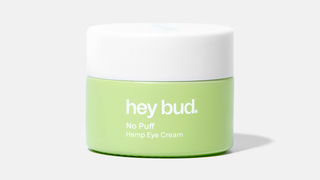 15% off
Hey Bud - No Puff Hemp Eye Cream
The committee reported, "Stoner was driving his Jeep down Clark Street in the South Loop neighborhood in Chicago when unknown assailants in a second vehicle pulled alongside him and opened fire around 1:30 a.m. on May 30, news reports stated. He was last seen alive a half hour earlier, when news stories, citing friends, reported he was leaving a rap concert at Refuge nightclub, three blocks away.
"Stoner, 30, was struck in the neck and head, causing him to drive onto a curb and crash into a light pole. A video taken immediately following the shooting by a neighbor, Aaron Dunlap, shows at least three people running to a third vehicle; one can be heard shouting, 'Let's go!' Stoner was taken to Northwestern Memorial Hospital in critical condition but was declared dead at 4:20 a.m. on May 30, according to a log from the Cook County Medical Examiner's Office.
"Having referred to himself as 'the best interviewer in the world' in his Twitter profile, Stoner went by ZackTV and was a popular vlogger — or video blogger — known for his coverage of hip hop and the realities of life in his community, particularly those of young black men. The Chicago Defender quoted Stoner as saying, 'A lot of people respect what I do. I'm the "Hood CNN." ' The videographer interviewed notable rappers including Chief Keef and G Count, and had posted more than 1,700 videos to his channel, which had a following of over 176,000 people. Some of his videos were controversial — a few mention conspiracy theories, and others feature young men throwing gang signs and threatening their rivals.
"Stoner was also known as a peacemaker, reported the Chicago [Sun-Times], due to his reputation for interviewing leaders of opposing gangs and organizations and seeking out opportunities to help them settle their differences. Lamarr Stoner, a cousin of Zack Stoner who lives in Chicago, told CPJ, '[Stoner] was going to different hoods, talking to rappers in places the media can't go, filming and recording, and making sure the word got out on the street and around the world about what was going on.'
"In April 2018, journalist Charles Preston wrote in the Chicago Defender, 'Stoner documents what others neglect,' giving 'the city's most controversial artists their first on-camera interviews and cover[ing] neighborhoods where news reporters keep their news trucks running.' . . ."
Madeline Buckley and Paige Fry, Chicago Tribune: Founder of YouTube channel featuring young Chicago talent slain in South Loop
Editorial, Los Angeles Times: A new report affirms what we already know: Easier access to guns means more violent deaths
Stephanie Long, cassiusnews.com: The Hip-Hop Community Says Farewell to Zack Stoner, Founder of ZackTV1
Chicago Tribune Finds Predators on School Staffs
"If you're a student at Chicago Public Schools, know this:," the Chicago Tribune editorialized on Friday.
"If any adult at your school — from teacher to lunchroom helper — is a sexual predator, CPS officials can't be counted on to fulfill their most critical duty to protect you.
"You can't trust them to conduct proper background checks on people they hire, or to keep track of employees who are accused of sex crimes while employed by the district.
"You can't rely on district officials to immediately alert child welfare investigators or police when allegations are made, despite Illinois law.
"You can't depend on them not to muddy the integrity of future investigations or to inflict more pain on victims who are brave enough to come forward.
"You can't even count on them to tell other schools in Illinois or in other states that an educator was disciplined or fired for alleged abuse.
"Those are among the appalling findings in a Tribune investigation called 'Betrayed.'
"It chillingly lives up to its title.
"CPS' maddeningly sloppy, haphazard handling of such cases isn't a recent phenomenon. This has been happening for years. CPS officials don't even track these cases consistently.
"Tribune reporters David Jackson, Jennifer Smith Richards, Gary Marx and Juan Perez Jr. analyzed Chicago police data on 523 reports that children were sexually assaulted or abused inside city public schools from 2008 through 2017. That's an average of one per week.
"From those, the reporters focused on 108 cases and identified 72 school employees as alleged perpetrators in the last decade. . . ."
Craig Melvin Puts Bill Clinton on Defense
"The president wasn't missing, but he may have wished to be," Kimberly Alters reported Monday for The Week.
"Former President Bill Clinton sat for an interview with NBC's Craig Melvin on Sunday for a Today segment ostensibly about the novel he co-authored with legendary thriller writer James Patterson. The novel, called The President Is Missing, was released Monday, and Patterson sat beside the former president for the interview, which aired Monday morning."But while Melvin did ask the men about the book, the conversation eventually turned toward Clinton's indiscretions and whether he had any regrets in light of the thundering #MeToo movement. Melvin noted that detractors say Clinton should've resigned after admitting to having an affair with then-White House intern Monica Lewinsky, and asked the former president whether if he were president 'now, in 2018,' he would've handled things differently.
"Clinton immediately took a defensive tack, saying, 'I don't think it would be an issue because people would be using the facts, instead of the imagined facts. If the facts were the same today, I wouldn't [do anything differently].' He added that he believes that 'a lot of the facts have been conveniently omitted' from the 20-year-old scandal, blaming the renewed interest on people who are 'frustrated' about the 'serious allegations' of sexual assault made by many women against President Trump.
" 'I think I did the right thing. I defended the Constitution,' Clinton said, before acknowledging that while he publicly apologized at the time to Lewinsky and her family, he never personally offered his contrition. Melvin pressed Clinton on that point, prompting the former president to issue a fiery defense of his record. . . ."
Atkins also noted "NBC's masterful use of reaction shots from Clinton."
90% of Editors of Large Papers Are White, 73% Male
"The editors of 135 of the country's biggest English-language newspapers are a well-educated bunch: Almost a third have an advanced degree, and they attended private high schools at nearly twice the national rate," Jon Allsop, Kelsey Ables and Denise Southwood wrote for the spring/summer issue of Columbia Journalism Review. "But the idea that they're all coastal parachuters is a myth. Many still work in the same area where they grew up or graduated.

"Check Their Privilege
"73% are male
"9 in 10 are white
"109 different undergraduate colleges and universities are represented in this pool of 135 editors
"60% have a journalism degree
"27% have an advanced degree
"7% went to an Ivy League school
"No College Degree
"At least 5 of 135 editors never finished college at all, including The New York Times's Dean Baquet and the New York Daily News's Jim Rich. . . ."
Dan Toomey and Tommy Brooksbank, San Juan (Utah) Record: Trust in news is dropping
Kristal Brent Zook, Women's Media Center: What we don't know about diversity in newsrooms
Memphis Reporter Escapes Deportation, for Now
"Memphis Spanish-language reporter Manuel Duran has won a stay of deportation, but still faces months more in immigration detention while his appeal is pending, one of his lawyers said," Daniel Connolly reported Wednesday for the Commercial Appeal in Memphis.
"Federal authorities were planning to deport Duran to El Salvador on Wednesday, and had even moved him to the Alexandria Staging Facility in Louisiana, an airport holding center for deportation flights, said the lawyer, Jeremy Jong.
"But the Board of Immigration Appeals in Falls Church, Virginia ordered a stay of deportation on Tuesday, keeping Duran's case alive for now, said the attorney.
"Jong said he spoke with Duran about the ruling by phone after Duran called from detention.
" 'He's excited,' Jong said. 'I mean, he's happy. It's the first good news that we've gotten in his case.' . . ."
Journalist Not Guilty After Pipeline Arrest
"A journalist arrested last year while covering the Dakota Access Pipeline protest was found not guilty Friday of criminal trespass after a daylong court trial," Amy Dalrymple reported Friday for the Bismarck Tribune.
"South Central Judicial District Judge Thomas Schneider said journalist Jenni Monet complied with law enforcement orders while reporting on the demonstration and he doesn't believe she knowingly broke the law.

" 'It's a great day for journalism and for North Dakota in recognizing the essential role that reporters play in shaping our democracy,' Monet said after the trial. 'Today the court upheld our constitutional right to press freedom which has never been more important than right now.'
"Monet was one of 76 people arrested Feb. 1, 2017, in Morton County while she reported on police clearing a protest camp known as the Last Child Camp, according to testimony Friday. . . ."
'All Things Considered' Airs From Puerto Rico
As the news media absorbed criticism that it had neglected the disaster in Puerto Rico that has left residents without power and electricity months after Hurricane Maria made landfall, NPR's "All Things Considered" broadcast live from the island on Saturday and Sunday.
Researchers from Harvard University estimated last week that at least 4,645 deaths can be linked to Hurricane Maria and its immediate aftermath, more than 70 times the official count of 64.
"Everyone here has a story, Mary Louise, of loss in some way, whether it's property, whether it's neighbors, whether it's family members," Michel Martin told "All Things Considered" host Mary Louise Kelly on the Friday program. "It's very painful."
Saturday's stories, reported by Martin, Adrian Florido and Vanessa de la Torre, were headlined, "Rebuilding Puerto Rico, As Hurricane Season Returns," "Puerto Rico's Financial Oversight Board Chair Frustrated With Local Politicians," "Puerto Rico Faces Pressure Over Disputed Death Toll," "Calculating The Hurricane Maria Aftermath," "How Bomba Music Helps Puerto Ricans Cope," " 'Don't Look Back': Graduates Who Pursued College When Hurricane Maria Hit," "Barbershop: Puerto Rico Journalists" and "Puerto Rico's Devastation Permeates Plena."
On Sunday, the show also covered the damage to the U.S. Virgin Islands. The stories, reported by Martin, Florido, Elizabeth Baker and Greg Allen, were "A Small Puerto Rico Town's Makeshift Relief Center," "Puerto Rico Ramps Up Mental Health Training," "Virgin Islands Still Recovering From 2017 Hurricanes As New Season Begins," "After Hurricane Maria, Puerto Rican Women Embrace Their Natural, Curly Hair," "Puerto Rico Exodus Bound To Shake Up Mainland Policy" and "How Pop Duo Buscabulla Lifts Up Puerto Rican Artists."
Nicole Acevedo, NBC News: Puerto Rico faces lawsuits over hurricane death count data
Alice Speri, the Intercept: Student Protesters in Puerto Rico Face Trial as Government Criminalizes Dissent
Walter Stovall, Editor, Trainer of Journalists, Dies
Walter L. Stovall, a reporter and editor for the Associated Press who had secretly married Charlayne Hunter after she became one of two students to integrate the University of Georgia in 1961, died May 29 from complications due to a massive stroke, their daughter, Suesan Stovall, told Journal-isms on Sunday. He would have been 80 on July 4.

The university, which has archived his papers, summarizes Stovall's life this way:
"Walter L. Stovall, son of George and Martha Stovall, was born in Douglas, Georgia in 1938. Stovall studied journalism at the University of Georgia where he met Charlayne Hunter, one of the first African American students to be accepted to the University of Georgia. On June 8, 1963 Stovall and Hunter married in Cleveland, Ohio. In December 1963, their daughter, [Suesan], was born. Stovall and Hunter divorced in 1971. Stovall was a reporter and editor for the Associated Press before publishing two novels, Presidential Emergency (1978) and The Minus Pool (1980)."
Stovall was an early faculty member of what became the Michele Clark Fellowship Program, established by Columbia University professor Fred W. Friendly to train and place journalists of color in U.S. newsrooms. The broadcast program began in 1968, with print following in 1969. The program was a forerunner of the Maynard Institute for Journalism Education. Others on the print faculty were Frank Sotomayor of the Los Angeles Times, Bob Maynard and Leroy F. Aarons of the Washington Post, John L. Dotson Jr., then bureau chief in Los Angeles for Newsweek, and Earl Caldwell of the New York Times, according to a history prepared by Sotomayor. Hunter-Gault also joined the faculty.
When Friendly ended that program, Sotomayor wrote, "we had no clear sense of how the journey would proceed. Stovall bundled up our program materials and stored them in his New York apartment — in an old refrigerator."
Robert A. Pratt wrote in his 2002 book, "We Shall Not Be Moved: The Desegregation of the University of Georgia," "Three months after her graduation, Charlayne Hunter acknowledged publicly that she and Walter Stovall, the twenty-five-year-old Army veteran with whom she had often been seen, were indeed married. News of Charlayne Hunter's marriage to this white man from Douglas, Georgia, set off another round of protests from angry whites who had expressed fear all along that the NAACP would never be satisfied with anything less than intermarriage with whites.
"Some of her black supporters were none too happy about it either, fearful that her interracial marriage might not play well with their white allies, whose liberal attitudes stopped well short of the bedroom. . . ."
Hunter-Gault later told People magazine, "Socially, politically we were very much in sync. But Walter wasn't in much of a hurry, and I was. I was out to prove to the world I should be famous and not because I was black."
Caldwell, who like Stovall was a founder of the Maynard Institute, described Stovall to Journal-isms by telephone Monday as an "old school, two-fisted, hard drinking newspaperman."
Georgia was part of Stovall's soul, though he hated the mores with which he grew up, Caldwell said.
Stovall is also survived by another daughter, Natasha Stovall. Hunter-Gault said a memorial service might take place later this summer. He "was one of my dearest friends over all these years," she said.
Karen K. Ho, Columbia Journalism Review: Maynard 200 aims to increase minority talent in newsrooms
Texas' Poor Oversight Leads to Dire Consequences
"He was born three months too early, unable to breathe or eat on his own. But after a year of intense care in a foster home in Mesquite, D'ashon Morris had grown into a bright-eyed toddler who loved to cuddle and crawl," J. David McSwane and Andrew Chavez reported Sunday for the Dallas Morning News.
"He was still very sick. But he was giggling, babbling, grabbing for toys. Doctors described him as 'happy and playful' and told his foster mother he would be healthy by the time he went to kindergarten.
"That was before a giant health care company decided he didn't need round-the-clock nursing care to keep him from suffocating. The decision would save Superior HealthPlan as much as $500 a day — and cost D'ashon everything.
" 'He would have lived a perfectly good life,' says Linda Badawo, the foster mother who adopted D'ashon. 'If only they were paying attention to what I was saying.'
"Texas pays Superior and other companies billions of dollars every year to arrange care for tens of thousands of kids like D'ashon: foster children, disabled children, chronically sick children. The companies promise to improve the lives of these kids, as well as adults with severe medical conditions and disabilities.
"But under a system set up by the state, every dollar the companies don't spend on health care they can use instead to hire high-powered lobbyists, pay millions in executive bonuses, and buy other businesses.
"The state knows some companies are skimping on care to make profits but has failed to stop it.
"The Dallas Morning News spent a year investigating the way Texas treats fragile and ailing residents who rely on Medicaid, the government insurance program for the poor and disabled.
"We reviewed more than 70,000 pages of documents, including patient medical records and material that state officials and the companies tried to keep secret. We crunched financial and insurance-industry data and talked to hundreds of families, doctors and policy experts.
"We found that state officials are protecting a booming multibillion-dollar industry while the most vulnerable Texans wait in vain for wheelchairs, psychiatric drugs and doctors' appointments. That system has failed countless disabled adults and sick children who can't advocate for themselves. . . ."
Short Takes
"She's a powerful media executive and Hollywood jet-setter who transformed daytime television, launched literary careers, and convened difficult conversations about race and gender," Peggy McGlone reported Sunday for the Washington Post. "But Oprah Winfrey also is an African American activist whose contributions to American culture rank alongside those of Sojourner Truth and Ida B. Wells, according to a new exhibition at the National Museum of African American History and Culture. Opening Friday and running through June 2019, 'Watching Oprah: The Oprah Winfrey Show and American Culture' features video clips, interview segments, movie costumes, and personal photographs and journals to explore what has influenced Winfrey and how her work has shaped America. . . ."
"At 12:30 est Monday, Indian Country Today editor Mark Trahant, Shoshone Bannock announced to a room filled with attendees of the NCAI [National Congress of American Indians] Mid-Year Conference and via a Facebook Livestream that 'We're Back!," associate editor Vincent Schilling wrote for the revamped publication, now an online periodical. Trahant and Schilling wrote nearly all of the articles. It follows "a business model styled after public media's cultivation of grant funding and donations from audience members," Andrew Eversden wrote Monday for current.org. "ICT is also seeking an expanded presence within public media by producing a newscast for Native radio stations about Native issues on Capitol Hill. . . ."
"Columbia Journalism School announced today that Raju Narisetti, a leading digital media executive and editor, will join the faculty as Professor of Professional Practice and also serve as the new director of the Knight-Bagehot Fellowship in Economics and Business Journalism," the school said on Monday. "As a full-time faculty member, Narisetti will focus on topics such as business journalism, media entrepreneurship, and the business of journalism, in addition to overseeing one of the most sought-after business journalism fellowships in the country. . . . "

"MSNBC and Joy Reid on Friday both finally commented on the latest round of hateful old blog posts unearthed by various outlets," Andrew Kirell, Lloyd Grove and Maxwell Tani reported for the Daily Beast. "They did not, however, address Reid's initial and unsubstantiated claim that the posts were fake. And more than a month after the controversy began, many of Reid's MSNBC colleagues are embarrassed by the network's handling of it. . . . ."
---
Support Journal-isms Go Fund Me page.
Richard Prince's Journal-isms originates from Washington. It began in print before most of us knew what the internet was, and it would like to be referred to as a "column." Any views expressed in the column are those of the person or organization quoted and not those of any other entity.
Send tips, comments and concerns to Richard Prince at journal-isms-owner@yahoogroups.com.

Follow Richard Prince on Twitter.
Like "Richard Prince's Journal-isms" on Facebook.
Journal-isms is originally published on journal-isms.com. Reprinted on The Root by permission.