"It's handled."
That phrase will likely forever be associated with Kerry Washington, though her days as Scandal's power broker, Olivia Pope, are already in her rearview. But with a growing role as a producer, as well as actress, activist, mother and wife, Washington is still proving herself a powerful force, making her the perfect choice to cover Marie Claire's Power Issue this November.

Interviewed by fellow multi-hyphenate firebrand Janet Mock, the famously private Washington shares a few gems about her personal life. (Did you know she met husband Nnamdi Asomugha while doing a play?) But she was more revealing about what it meant to play a character as groundbreaking as Olivia Pope, and how seriously she took her role as a highly visible representative of black women—in all our beautifully flawed glory.
"For a lot of people, my characters may be the very few black women that they spend time with," she told Mock. "So for me to paint her in any way flat or stereotypical or within the framework of social norms or our habits of not fully taking in women of color and walking by them—I have a responsibility to do something different."
Washington credits producing phenom and Scandal creator Shonda Rhimes for giving her the space to create such a beloved but critically conflicted character—and inspiring and empowering her to take on the role of producer herself. Her first credit was as Executive Producer on HBO's Anita Hill biopic Confirmation in 2016, in which she also starred as Hill. As she told Mock:
I've always wanted to cultivate a sense of empowerment within myself without seeking approval from outside sources, which is hard to do as an actor, which is part of why producing is so important and which is where some of my freedom, or learning, to take that sense of freedom and bring it to a larger audience and larger space has a lot to do with having my employer be a black woman. Right? I didn't feel like I had to twist myself into some other understanding of what black womanness is supposed to look like, because Shonda [Rhimes, Scandal creator and showrunner] got me, and so I could get closer and closer to my truth because I wasn't worried about going to work on Monday and somebody being like, "Why would you talk about that?" Just her existence and working with her so intimately changed the idea of what power looked like in this business.
G/O Media may get a commission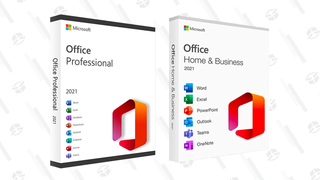 89% off
Microsoft Office Professional 2021 Lifetime License
Washington now has a slew of productions in the works through her production company, Simpson Street, and is headed to Broadway this fall in American Son, a racially-charged play in which she'll portray a mother faced with the all-too real disappearance of her mixed-race teenage son.
As a mother herself, Washington tells Marie Claire her two young children are her teachers, and as Mock describes her, seems as at ease as a soccer mom as an actress on set. Where she isn't at ease? When allowing the public unfettered access to her private life, understanding that maintaining boundaries is a form of power, too.
"Honestly, I think about power as more of an internal phenomenon," said Washington. "I tend to think about empowerment for myself so that I have the courage and ability to act on the ideologies and priorities that resonate with me."
That's occurring within the extremely charged cultural zeitgeist that is the #MeToo and Time's Up era—the latter of which Washington has been heavily involved in since its inception. She tells Mock she is working to ensure that the experiences and needs of those of us existing at the intersection are priorities, too.
It's complicated to be a woman of color doing this work because I remember the first time I talked about it in a [Time's Up] meeting. I said to the white women in the room, "You all roll your eyes when they call it a witch hunt, but for black women in this country, we've had our men hung from trees for whistling at white women when they did no wrong. The false accusation of sexual assault is a very real danger for us in a way that doesn't resonate for you, and so when you wonder why there aren't more of us in the room, that might be part of it." ... It can't be only the Angelina Jolies and the Gwyneth Paltrows, that we prioritize their pain and ignore all of these underage black women who for decades have been saying, "Help me."
And while there are no white hats and trench coats present in her cover shoot, the always fashion-forward Washington is photographed in looks from The Row, Gucci, Proenza Schouler, Prada, Jilsander and more for the accompanying spread. But our favorite look? The gorgeous, naturally-textured ponytail she rocks, courtesy of hair guru Takisha Sturdivant-Drew.
The Glow Up tip: Washington's turn in American Son opens on Broadway on Nov. 4. Marie Claire's Power issue hits stands Oct. 18.