Steph Curry, two-time MVP and relentless chewer of mouth guards, is very good at playing games. Aside from (very obviously) being great at basketball, Curry also has a sweet golf swing and, as he demonstrated Sunday night, a mean costume game, too.

The Golden State Warrior literally rolled up to Oracle Arena before the team's game against the Detroit Pistons dressed as Jigsaw from the horror flick Saw. Curry donned a full, cinema-quality mask and a suit with a red bow tie, and rolled past security in a little red tricycle. He also blasted the creepy-ass Saw theme from a portable speaker because if there's one thing Curry is, it's committed. Because basketball, he did wear his own shoes, the Under Armour Curry Lux in red.
For one beautiful moment, I almost like the man in the mask. Then I remember he's Steph Curry and he plays for the Warriors and my petty comes out, and I want that stupid little trike to be tripped over, just enough so that Curry's embarrassed, but not so much that he's injured because I'm not a gotdamn monster.
The Warriors' Draymond Green found the costume hilarious, waiting for Curry at the door and tilting his head back in laughter as Curry rolled his ass through. And for one beautiful moment, I almost like Green, too.
G/O Media may get a commission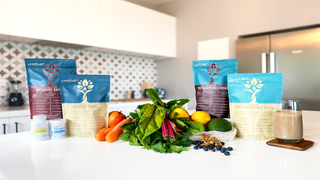 Then I remember he's Draymond Green and he might as well be a soccer player for all the balls he kicks, and I want him to trip over Curry and his little red tricycle and fall in a very specific way that it hurts his nuts just enough that he reconsiders his hurtful decisions.
"I'm about to go play a game," Curry says before entering the locker room.
At any rate, Curry makes a very convincing Jigsaw, but what about the actual game the Warriors played last night?
Yeah, they lost to Detroit, 115-107. Trick or treat, indeed.