On Independence day, Therese Patricia Okoumou scaled the feet of the iconic statue at Liberty Island to call attention to Donald Trump's cruel, xenophobic immigration policies. Days after her arrest, Okoumou, herself an immigrant (she was born in the Democratic Republic of the Congo), said she was specifically moved by the reports of migrant children stripped from their families by border patrol agents at the U.S.-Mexico border.
We can now add "Shade Queen" to the many titles Okoumou is worthy of. At a court appearance on Friday where was charged with trespassing, disorderly conduct, and interference with governmental administration (h/t Yahoo Lifestyle), the activist wore an outfit that took direct aim at Melania Trump without ever calling by her name.
Okoumou wore a sleveless, kelly green dress with the phrase, "I really care why won't u?" printed in white on both the front and back. The question, written in all-caps, was a clear reference to an infamous Zara jacket Trump wore while visiting migrant children at a detention center in June.
G/O Media may get a commission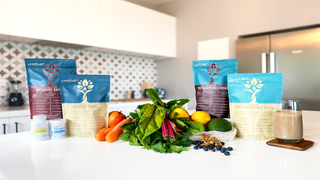 That jacket, now forever associated with Trump's callous treatment toward immigrants in general, and vulnerable migrant children in particular, was a $39 military green jacked with the question, "I really don't care, do u?" scrawled in giant letters on the back.
The backlash against Melania was swift and immediate; political and fashion pundits pointed out that it wasn't the first time the first lady appeared to use fashion as a trolling tool.
The White House, naturally, denied there was any "hidden message" to the Melania's outfit choice.
Which is what makes the finishing touch on the dress the most delicious part. Written prominently on Okoumou's posterior is the phrase "Be Best," the short, confusingly-constructed name of Melania's anti-bullying initiative.
As Yahoo Lifestyle noted, the FLOTUS-driven program is supposedly aimed at teaching children "the importance of social, emotional, and physical health."
Okoumou's response: "Be best," my ass.
She finished the look with a matching green headband.