The man from New York City's Brooklyn borough is having a good year.

Spike Lee, black America's most prolific and celebrated filmmaker, turned 60 years old back in March. Then, this past Saturday, he celebrated the 25th anniversary of the release of Malcolm X. What's more, his TV show, She's Gotta Have It, inspired by his first feature-length film, will debut on Netflix later this week. With all those things bringing his career to mind, I decided to research Lee's filmography, and two things hit me immediately.

Jabari Banks On A Potential Bel-Air Musical, Fresh Prince Cameos, & A Game of 'Which Aunt Viv?'
One, dude is mad prolific. Throughout the '90s, he virtually made a quality movie every year.

Two, his filmography is rather uneven. He has made movies that run the gamut from brilliant (School Daze, Do the Right Thing, Malcolm X) to damn, nigga, really? (Da Sweet Blood of Jesus, Red Hook Summer).

In celebration of the 25th anniversary of Malcolm X, his most ambitious film, I will offer a ranking of Spike's 25 best films.

G/O Media may get a commission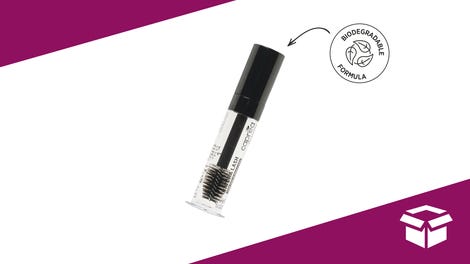 It's $8
20% Off Lash + Eyebrow Serum 2.0 - Caprea Beauty
25. She Hate Me (2004)
This is not a bad film—just a messy one. It is unfocused and tries to do too much narratively. When it came out, many were confused. They thought they just did not understand what he was up to. Time has revealed that it was not that we did not understand but, rather, to quote Hov, "'Cause you don't understand him, it don't mean that he nice."
24. Oldboy (2013)
This is a technically proficient film—it is just unneeded. The original is close to perfect. This is just there.

23. Miracle at St. Anna (2008)
This is an ambitious film, but it is overly long. I started watching it when Barack Obama was elected, and when I finished, Donald Trump was in office.

22. Chi-raq (2015)
Lee's attempt to wrestle with the violence in Chicago is stylish but deeply flawed.

21. Passing Strange (2008)
More known for his fictional films, Lee is also an accomplished documentarian. This is a recording of "the best play to never win a Tony," written by Stew.

20. Jim Brown: All-American (2002)
Jim Brown is a fascinatingly complicated black man, and Lee's documentary lays that all bare.

19. Mike Tyson: Undisputed Truth (2013)
This film surprised me. Mike Tyson is a tragically flawed yet magnetically charismatic man—Lee films him empathetically.
18. Summer of Sam (1999)
This tells the story of the 1977 serial murders that took place in New York City. It builds suspense competently, but I have no idea what Lee was trying to say with the film. His visuals are jarring, yet what good are the chills if the story leaves so much to be desired?

17. Get on the Bus (1996)
This story about black men on a bus to the Million Man March flirts dangerously with emotional manipulation, but the performances of Ossie Davis, Charles S. Dutton, Bernie Mac, Andre Braugher and others save the film from sentimentality.

16. Clockers (1995)
An examination of the interconnectedness of those who investigate crimes and those who commit them, Lee's Clockers is a precursor to The Wire in form and style.

15. If God Is Willing and de Creek Don't Rise (2010)
This sequel to Lee's brilliant When the Levees Broke is haunting. It showed us just how much work remained to be done after Hurricane Katrina while examining the impact of the BP oil spill of 2010. His ability to construct a vibrant narrative using the documentary format is on full display in this HBO film.
---
The remaining films are what made Spike Lee Spike Lee. The following are all legitimately great films worthy of deep examination and deconstruction. My ranking of his top 14 films changes almost yearly, but I am willing to go to blows with anyone who denies their brilliance—even while I am willing to admit that they are not all flawless in their execution.

14. 25th Hour (2002)
A rarity for Lee in that almost exclusively white actors populate it, this film grapples brilliantly with the moral nihilism that we all felt in the wake of 9/11.

13. Jungle Fever (1991)
This felt like Lee just wanted to say something about interracial relationships—essentially that they would not work. But yo, this movie is riveting. The directorial flair, the acting, the music and the fact that "jungle fever" is now a part of the public lexicon places this firmly in the upper echelon of his filmography.

12. Inside Man (2006)
Denzel Washington, Lee's frequent collaborator, is electric and makes the film work, but at this point in his career, this is a movie that I did not think Lee would make. A fun potboiler that shows us what is possible when Lee cuts back on his self-indulgent tendencies and focuses on a narrative.

11. Bamboozled (2000)
This satire examines the vicious legacy of blackface in light of contemporary depictions of black Americans in popular media. It took me years to fully appreciate what Lee was up to, but now, looking back as a philosopher of race, I see that Lee's film is both prophetic about our contemporary moment and eternally relevant.

10. The Original Kings of Comedy (2000)
This film turned D.L. Hughley, Cedric the Entertainer, Steve Harvey and the late Bernie Mac into household names. Lee's swooping camera and clinical approach to the art of comedy centers the work that goes into the seeming effortlessness of the black expression of the art form.
9. Mo' Better Blues (1990)
My favorite of Lee's films uses the medium of jazz as a lens to meditate on the plight of black artists. Patriarchy and emotional abuse that are never fully critiqued keep Mo' Better Blues from being higher on the list, but the score and the performances of Joie Lee, Spike's sister, and Denzel elevate this otherwise small film.

8. She's Gotta Have It (1986)
Lee's first feature-length film is a French new-wave examination of the sexual double standards faced by black women filtered through Italian neorealism. His willingness to experiment with form, a major reason that his later films are not as successful, is how he made his name as a filmmaker. This film is now streaming on Netflix, and I am interested to see how the streaming service will update and expand upon the foundation Lee laid in its upcoming series.

7. He Got Game (1998)
Lee knows basketball. A lifelong Knicks fan, he is known for his courtside antics cheering for a team that has not won a championship since Richard Nixon was in the White House. This film, both a love letter to the game and a searing indictment of the corruption that surrounds it, boasts a great Washington performance and a surprisingly competent one from Ray Allen.

6. 4 Little Girls (1996)
Heartbreaking and raw, Lee's documentary about how the bombing of the 16th Street Baptist Church in Birmingham, Ala., still haunts the family members of the four girls who died that day should have won the Academy Award for Best Documentary Feature that year. It let us know that Lee was not just a maker of fictional films and that he was a force to be reckoned with as a documentarian.

5. When the Levees Broke: A Requiem in Four Acts (2006)
This is Lee's magnum opus as a documentarian. It tells the story of Hurricane Katrina and shows how the U.S. government failed the people of the 9th Ward in every respect. It is required viewing.
4. School Daze (1988)
Black Greek organizations, magical realism, an HBCU football team that loses in embarrassing fashion during homecoming, Afrocentrism in tension with respectability politics, a song about colorism in the black community—School Daze is everything.

3. Crooklyn (1994)
Lee's most emotionally resonant film is an autobiographical story about a black family in the 1970s. For many it is their favorite, but the only reason it is not higher on my list is that the next two are so much more ambitious—but depending on the day, this could easily find itself in the No. 1 spot.

2. Do the Right Thing (1989)
Many consider this Lee's greatest film. It is a brilliant examination of black rage in the wake of the absurdity imposed by white supremacist police violence, a theme that still has resonance today. In fact, many were concerned that black folks would riot because of the climactic scenes. And yet this is a strikingly beautiful film. His frequent cinematographer Ernest Dickerson seizes every opportunity to use the lens to create striking images. This could be No. 1 if not for the sheer audacity of the film Lee made 25 years ago last week ...

1. Malcolm X (1992)
What can I add that has not already been written about this film? Washington should have won the Oscar. Lee should have won the Oscar. Angela Bassett should have won the Oscar. Whoever was the conk-hair consultant should have won an Oscar.

Lee's depiction of the legendary historical figure was flawed because he used The Autobiography of Malcolm X as a foundation for the narrative, but that does not take away from the power of the film. He needed the help of Oprah Winfrey, Magic Johnson, Prince, Janet Jackson, Michael Jordan and other prominent black folks to finish the film, and I'm glad they came through financially. This is Lee's best film. The one he was born to make.

He is not a perfect filmmaker—I'm still lost for what I should think about Red Hook Summer—but when he is on his game, he is among the best filmmakers in America.