Every black family has the uncle who is not in his 20s but still believes himself to be. The uncle with the straw hat and the linen outfit and too many rings. The uncle who owns a pristine 1998 Acura Legend that he wipes down every morning. The uncle who drinks Miller ponies. The uncle who still believes that you don't know how to do it, so he's going to stop you from actually doing it so that he can show you how it's actually done.

I didn't think Stephen A. Smith was this uncle. In fact, I thought he was the other black uncle. The one that comes to Thanksgiving only to talk about how black people need to follow the police officer's instructions. The uncle who brings up the price of sneakers just so he can complain about how blacks spend too much money trying to look good when they don't own any land. The balding black uncle who hasn't quite let his hair go, so he just hides it under a ball cap with no actual ball team, and he has one that matches every outfit. The uncle who dresses like an off-duty cop.
Well, Stephen A. Smith had me fooled. It turns out he may have a Nissan 280 ZX that he parks in the alley so that he can wipe it down with a cloth baby diaper, because Smith is out here trying to show us how to do it!
But here's the thing: I want Stephen A. Smith to stop it. First, we share part of a name, and as such he's embarrassing me. Second, I think he does enough soft-shoe on ESPN (hiyoooooo!) Third, the black community already has a communal dancing uncle in Uncle Shaq, and you totally bit his All-Star Game swag (see below).
And here is Uncle Shaq keeping it current.
G/O Media may get a commission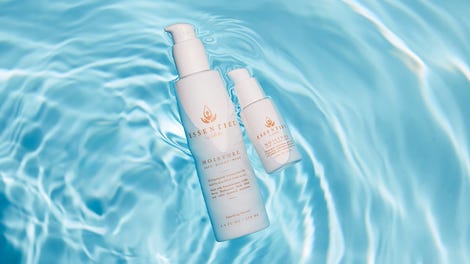 20% off
Essentiel by Adele
Also, The Root producer Danielle Young noted that Smith should have drawn a hairline on his mask.
OK, bye.