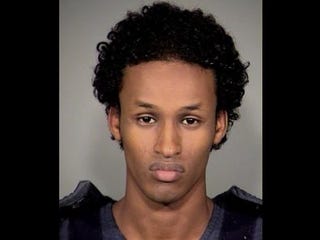 Mohamed Osman Mohamud, 19, was charged with attempted use of a weapon of mass destruction Friday after trying to blow up a van he believed was loaded with explosives in Portland. The FBI, which was investigating him, staged the car bombing. An affidavit says that Mohamud had been planning the attack for months. 
"The threat was very real," says Arthur Balizan, special agent in charge of the FBI in Oregon. "Our investigation shows that Mohamud was absolutely committed to carrying out an attack on a very grand scale."
Mohamud's court date is set for Monday.