Snoop Dogg has millions of followers on Twitter and Facebook, whom he prefers to call his "family."
"My recipe is just being me: I'm up front; I'm up close and personal. My fans don't have a wall between me and them," he says. Helping to nurture that intimate relationship is the marketing firm Cashmere Agency. Seung Chung, president and co-founder, told Entrepreneur.com, "The strategy with Snoop is to give his audience both an insider look at his life and to continually pump out relevant video content."
Chung also weighed in with some social networking advice that you don't have to be a rapper to appreciate:
On the social media platforms providing the most traction for clients: Viddy.com is one new platform that we feel will continue to explode … We helped Snoop Dogg get started on the platform and then we aided in launching an actual Snoop Dogg-themed filter late last month … Chill.com is another platform that we are very interested in … There is already a Snoop avatar that he uses when he is on the site. So far, fans love it.
On what entrepreneurs and others can learn from how the music industry uses social media: Since the first customers you interact with will likely be your best fans, make them your focus.
On the best way to keep fans coming back: You must stay consistent and cohesive. To be most effective, you have to have a real commitment to putting up content and messaging on a regular basis.
G/O Media may get a commission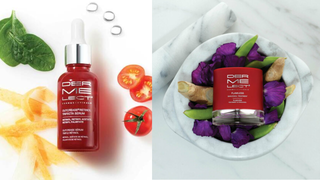 Save $19
Retinol Renewal Kit
Read more at Entrepreneur.
In other news: VIDEO: Angela Davis on Occupy Wall Street.