Soccer star Mario Balotelli, who has endured numerous racial taunts as a striker for Liverpool, England, is now being accused of throwing his own racist and anti-Semitic jabs on social media.
According to the Associated Press, Balotelli took to his Instagram page and "posted a photo of the video game character Super Mario with whom the Italy international shares a nickname, with text around the image including 'jumps like a black man and grabs coins like a Jew.'"
Balotelli quickly tried to clean up his error by telling his Twitter followers who criticized the photo for furthering the stereotype of Jews having an insatiable thirst for money: "My Mom is jewish [sic] so all of u [sic] shut up please."
The Instagram photo also included the text: "Don't be racist. Be like Mario. He's an Italian plumber, created by Japanese people, who speaks English and looks like a Mexican."
G/O Media may get a commission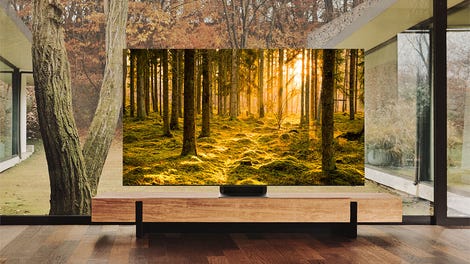 Up to 40% off
Samsung Smart TVs
AP notes that the English Football Association is aware of the incident and has launched an investigation.
Balotelli deleted the image from his page and posted an apology on Twitter: "I apologize if I've offended anyone. The post was meant to be anti-racist with humour," Balotelli wrote. "Not all Mexicans have moustache, not all black people jump high and not all Jewish people love money. I used a cartoon by someone else because it has Super Mario and I thought it was funny and not offensive. Again, I'm sorry."
According to AP, "Under FA guidelines regarding social media, Balotelli could be suspended for at least five games if found guilty."
Read more at the Associated Press.