According to the ancient Chinese zodiac, 2010 is the year of the Tiger—a brave, independent and unpredictable sign. And according to an honest friend, "This is the year of the girl breakup"—a budding, inevitable and uncertain time.
It can sneak up on you, the girl breakup. After years of skinny jeans, shared experiences and sympathetic ears, it can be nothing short of vertigo to suddenly look up from your laptop and realize there's a stranger in your Gchat list. It's when the stretch of time between 19 and 29 seems like less a decade and more like a deep abyss because life beyond the dorm room is harder than any of us imagined. And we've been made different for it. It's when inside jokes get eye rolls instead of LOLs, reminding you of just how many things you no longer find funny—the vintage signboards of a bygone era.
My era started in 1992 when every story involved the Nubian Sisters, the 8th-grade black girls' club to which I had the most peripheral of memberships. My now-best friend Gina had full privileges while I mainly stood on the sidelines, lying about getting my period and getting tongue. The real oral exam was knowing all the words to Too $hort's "I'm A Player." I listened to 92.3 The Beat with blind man's ears until I was ready to whisper the lyrics in the hallway when teachers weren't around.
"See, I made up my mind when I was 17/ I ain't wit no marriage and weddin' ring/ I be a playa fo' life." The clique's unofficial bard, a girl named Monique, changed up some of the lyrics to fit our current circumstances. Instead of "I used to f**k young-ass hoes/ I used to be broke and didn't have no clothes," we sang, "I used to get the young ass sperm/ Used to be broke and had a messed-up perm." Just turned 13 and already jaded. But still I was happy to be included no matter what the cost to my innocence.
The Nubes real anthem ushered in the opening credits of Living Single, a new show staring Queen Latifah as a man-loving magazine editor. Really, it was our fight song-"Ooooo, in a 90s kinda woo-oorld I'm glad I've got my girls!" At the time, this didn't seem depressing. It was like a battle hymn, forever cementing our bond as "girls" who "got" one another.
G/O Media may get a commission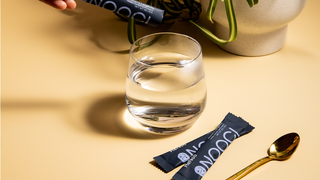 Living Single was the new reality we little brown-eyed girls had to look forward to: a bunch of grown women living together—in Brooklyn. Monique dubbed herself "Regine," the calculating fashion vixen. Gina was "Khadijah," the sporty career women. Marissa was "Max," the man-eating lawyer. And they said I could be "Synclaire," the ditzy virgin. Fine, I'd take it. Point is, these little women shaped my adolescence by making me aware of types and of casting. In the extended director's cut of my life, I learned then that "girls" would be central to the plot and whatever type of girl I was would be more mandate than choice.
In college, I met my next best friend, Monica. We lived in the same dorm, but not on the same planet. She, of black-bloodied black student organization crew, and me, of the lame who hung out with swimmers. As fate and one crappy job grilling hot dogs would have it, the two of us became inseparable. Coughing up charcoal and swatting at smoke, Monica and I agreed at 18 that grilling hot dogs for broke coeds was the suckiest work-study gig—ever. That heat-induced epiphany made us Siamese. Monica made me go to $3 pajama parties at the Pan African house, saving/drowning me in a mosh pit of black bodies pulsating to the xylophone stylings of "Money, Cash, Hoes."
Exactly 10 years ago this week marks the day that we put on our white dresses and became sisters. That was also the day we made our other line sister—Chinyere—cool. Made her part of the black girls' club we'd joined ourselves so many years before, sealed together like Mormon wives. Because eventually everyone joined the club, grabbed a mask, and walked around like their feet and the ground didn't mix. We were playing being grown-up. Maybe Chinyere, who took her own life two years ago, knew the truth. Maybe she was the only one not playing.
Tigers prefer to work alone. They favor solitary moments over chaotic ones. But let a "grown and sexy" Thursday night at Club Doesn't Matter tell it and untamed black girls thrive in groups. Or at least they think they do. Because the group can carry with it a certain party line, a half truth about who you are by means of who you identify with. I was once a Nubian Sister, then a Delta, and now a single black woman. With each of those epithets comes a particular attitude on autopilot that can be dangerous when left on for too long. So in the year of Tiger, the year of "girl breakup" and the year of my 30th birthday, my life is less about the safety in numbers than it is about stepping out into my own.
Helena Andrews is a regular contributor to The Root. Her book, Bitch Is The New Black, will be released this summer. Follow her on Twitter.
Become a fan of The Root on Facebook. Follow us on Twitter.
Helena Andrews is a contributing editor at The Root and author of Bitch Is the New Black, a memoir in essays. Follow her on Twitter.