A 50-year-old Sikh man in California says he was brutally assaulted and told "go back to [his] country" as he was putting up campaign signs for a local Republican candidate. But while it was likely his turban that made him a target, Surjit Malhi credits it with saving his life.
As the New York Times reports, the night of July 31, Malhi was putting up campaign signs for Rep. Jeff Denham on a roadside near his home in Turlock, Calif., when two men in black hoodies ambushed him. They threw sand in his eyes so he couldn't see, Malhi says, and beat him across his head and back with a stick and a belt.
Malhi told Sacramento's CBS 13 he remembers seeing their blue eyes peering through their hoodies. Not only did the two men tell him, "you don't belong here," but they allegedly vandalized his white pickup truck as well, writing "go back to your country" across the side. What appears to be a Celtic Cross—a symbol strongly associated with white supremacist groups—was also spray painted onto the truck.
Malhi said he feared for his life.
"It's very scary, you know," he said. At the time, he thought "they were going to shoot me."
G/O Media may get a commission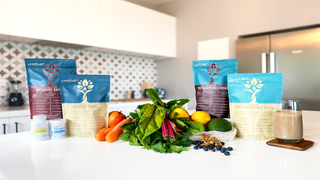 Described as a "well-known member" of Stanislaus County, Malhi has been in the country for 35 years and considers himself "100 percent" American. CBS-13 noted that the passionate Republican is active in his community, raising thousands of dollars for homeless people and fire victims.
"They say, go back to my country? This is my country," Malhi told CBS 13. He added that the turban he wore—the very thing that likely made him a target—helped protect him from the attackers' blows.
"My turban saved me," Malhi said. He told the Times the religious garment functioned "like a helmet, but stronger."
Gurwin Singh Ahuja, co-founder of the National Sikh Campaign, noted to the Times that for Sikhs, the turban not only represents their religious identity but their commitment to equality.
"Sikhs wear their turbans to signal their readiness to protect people from injustice," he told the paper. "It's very ironic that these people chose to attack him for how he looks, when in fact, how he looks represents the highest ideals of our country."

Stanislaus County Sheriff Adam Christianson said police are investigating the incident as a hate crime. On Monday, Rep. Denham released a statement condemning the attack on his supporter.
"Inciting violence because of race, religion or political beliefs should never be tolerated," he said.
Interestingly, Denham's voting record shows a mixed bag on immigration issues. He voted against the Securing America's Future Act, a recent (failed) bill that would have funded a border wall and limited legal immigration, but would have allowed DACA recipients to apply for legal status. Last year, Denham voted for a bill to withhold federal money from states and cities that chose not to impose the Trump administration's draconian immigration laws.